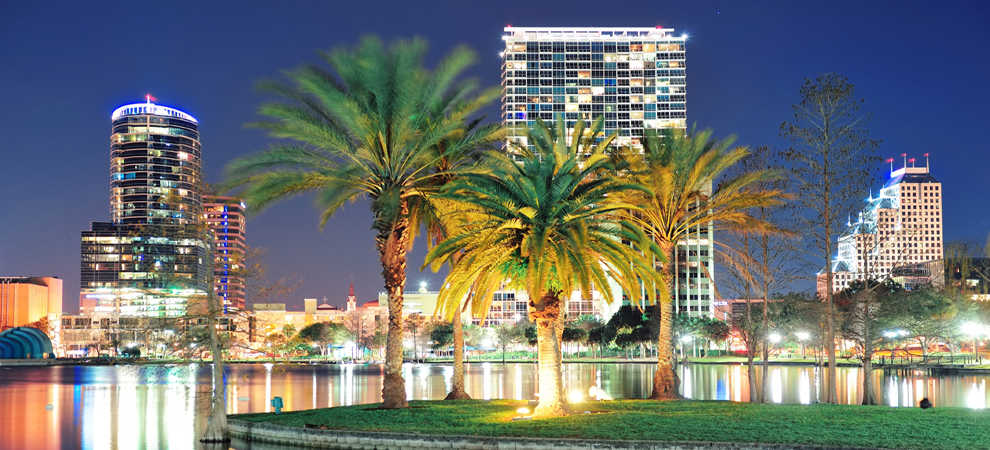 Top 10 Best U.S. Cities for First-Time Buyers in 2016 Revealed
Orlando Tops List
According to national correspondent lender The Money Source, Orlando tops the list of the top 10 most attractive U.S. cities for first-time homebuyers in 2016.
The list is based on the company's review of over 70,000 loan applications as well as city-specific data like median home prices, unemployment rates and quality of life.
As one of the largest government lenders in the United States, The Money Source is uniquely positioned to identify trends in first-time home-buying. The correspondent lender processes tens of thousands of Federal Housing Administration, Veterans Administration and United States Department of Agriculture loan applications, the vast majority of which are first-time home purchases.
The cities on the list are:
Orlando, Florida -
A low unemployment rate, a very affordable median home price and strong job growth landed this city on the list. While much of Florida is dependent on retirees and snowbirds, Orlando is the youngest non-college town in the state, according to Forbes. The presence of large tourism and entertainment companies like Universal and Disney in the city attract millions of visitors each year and strong economic growth.
Unemployment rate: 4.5%
Median home price: $155,500
Des Moines, Iowa -
Des Moines' stats rank favorably with Orlando. Houses are actually cheaper and the unemployment rate is lower. Earlier this year WalletHub ranked the city second in the nation for its job market. It's no wonder. The Iowa capital is home to a Microsoft data center, a number of financial services companies and bioscience and advanced manufacturing industry.
Unemployment rate: 4.2 %
Median home price: $113,900
Baton Rouge, Louisiana -
The Louisiana capital has made great strides in diversifying its economy from the gas and chemical industry that dominated it in the past. Health care, technology and education are among the job-generating industries that now call Baton Rouge home. As home to Louisiana State University, the city also benefits from an educated workforce.
Tulsa, Oklahoma -
Like Baton Rouge, Tulsa has successfully made the transformation from an oil city to a tech-fueled, diversified economy. That transition has paid off as Bloomberg listed it as seventh for strong metro economies. The city's remarkably low unemployment rate and affordable housing market make it a great place for entrepreneurs as well.
Unemployment rate: 6.1%
Median home price: $151,800
Riverside, California -
Riverside is on the rebound. A city that was hit hard by the housing recession is now bouncing back, named as the sixth fastest growing job market in the U.S. by Arizona State University School of Business at Tempe in 2014. With a median home price that is affordable by California standards, a homegrown art scene and close proximity to the best of Los Angeles arts and culture, Riverside is expected to lure in first-time homebuyers who want the benefits of Southern California living at a more affordable price tag.
Unemployment rate: 5.9%
Median home price: $245,400
Chandler, Arizona -
Chandler has earned its spot in "Silicon Desert" with technology growth that includes Intel's $5 billion manufacturing plant and sophisticated data centers. The high-growth satellite of Phoenix boasts the addition of "100,000 young, educated and affluent citizens in the last ten years" on its homepage.
Unemployment rate: 4.2%
Median home price: $233,000
Amarillo, Texas -
Amarillo has the second lowest unemployment rate on the list thanks to growing businesses like Bell Helicopter and Tyson Foods. The strong economic development efforts of the city continue to attract new businesses, and the affordable home prices make the city very approachable for first-time buyers.
Unemployment rate: 2.7%
Median home price: $118,000
Reno, Nevada -
Once known as a second-tier gambling alternative to Las Vegas, Reno has carved out a new identity in the last decade, attracting businesses like Tesla, Switch, Apple and Microsoft Licensing. The city is home to the University of Nevada, Reno, with nationally recognized engineering and science departments. And the proximity to California's growth engine of Silicon Valley is re-shaping this city into a technology, advanced manufacturing and logistics hub with a surprising food, culture and recreation scene.
Unemployment rate: 6.8%
Median home price: $200,400
Tacoma, Washington -
On the shores of the Puget Sound and in the shadow of Mt. Rainier, Tacoma has a strong economy supported by an active port and companies like Boeing, Simpson and True Blue. The revitalized downtown boasts a full theater district and a number of museums.
Unemployment rate: 6.7%
Median home price: $197,000
Boise, Idaho -
The capital of Idaho is one of the most livable mid-sized cities for its blend of culture, economy and family-friendly amenities. Home to Boise State University and a number of fast-growing technology companies, Boise preserved its Basque culture while paving its way into a new, thriving tech-driven future.
Unemployment rate: 2.6%
Median home price: $169,000