The record-breaking Palm Beach real estate market is showing no sign of slowing. Driven by demand from high-tax states like New York, New Jersey, and California, the main challenge facing brokers at this point is lack of inventory.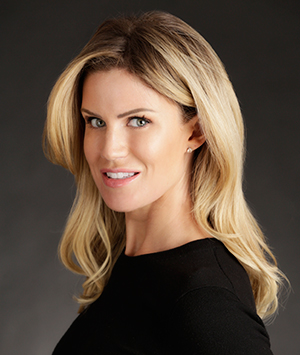 Erin Sykes
Erin Sykes, an agent with Nest Seekers International in Palm Beach explains "I have a client who wants to spend $25-$30 million and there is simply nothing available. I am making calls daily for leads to off-market properties." Erin put an additional $30 million in contract in the area during the first week of December 2020 alone.
Closings on single-family homes on uber-exclusive Palm Beach Island increased 120% year-over-year in Q3 2020, while condo/co-op sales jumped 22%. Overall, in Palm Beach County, total home sales rose 15.2% year-over-year, from 8,046 to 9,271. Palm Beach County single-family home transactions surged 17.1%, from 4,697 to 5,498 while existing condo sales increased 12.7%, from 3,349 to 3,773.
Florida continues to receive attention as the preferred relocation hub of 2020. Palm Beach Island has been described as the 'hottest market in the world,' with average home prices soaring above $7 million as many chose to leave urban density, high taxes and colder weather in trade for the Sunshine State.
Mortgage rates are expected to remain relatively stable in 2021, though there may be some volatility in the early part of the year. The National Association of Realtors expects mortgage rates to average 3.1 percent in 2021, up from 3 percent in 2020, while the Mortgage Bankers Association says rates will average 3.3 percent in 2021.
Investment in long-term, tangible assets that have immediate enjoyment, like spacious homes, jewelry, and boats will continue to trend throughout 2021 as Americans make strides to take control of their futures and diversify. There has been a value-shift towards building relationships and home-life with family, because those experiences are within our control as chaos spins around us.
Sykes further explains, "At Nest Seekers we are evolving beyond real estate and using deep relationships to broker art and yacht sales as well, so we provide a cohesive relocation experience for high-net-worth clients."
The migration south has also hit Wall Street, with Goldman Sachs contemplating moving its asset-management arm to West Palm Beach, alongside with the Elliott Management investment firm. The new Florida financial office developments could help diversify an economy that's been previously dedicated to low-paying tourism and service-sector jobs. Likely firms would be both hiring locally and importing top talent from NYC, providing a further boost to the local economy.