The Mortgage Bankers Association's latest Forbearance and Call Volume Survey is reporting this week that the total number of U.S. loans now in forbearance decreased from 5.53% of servicers' portfolio volume in the prior week to 5.46% as of January 3, 2021. According to MBA's estimate, 2.7 million homeowners are in forbearance plans.
The share of Fannie Mae and Freddie Mac loans in forbearance decreased to 3.19% - a 5-basis-point improvement. Ginnie Mae loans in forbearance decreased 7 basis points to 7.85%, and the forbearance share for portfolio loans and private-label securities (PLS) decreased by 10 basis points to 8.77%. The percentage of loans in forbearance for independent mortgage bank (IMB) servicers decreased 9 basis points from the previous week to 5.92%, and the percentage of loans in forbearance for depository servicers decreased 5 basis point to 5.39%.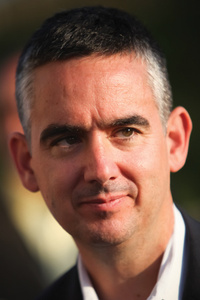 Mike Fratantoni
"The share of loans in forbearance slightly declined for each investor category entering the new year, remaining within the narrow range observed for the last two months," said Mike Fratantoni, MBA's Senior Vice President and Chief Economist. "The data show that those homeowners who remain in forbearance are more likely to be in distress, with fewer continuing to make any payments and fewer exiting forbearance each month. Those borrowers who do exit are also more likely to require a modification to their ongoing repayment plans."
Fratantoni continued, "Surging COVID-19 cases caused economic activity to stall in December, with a monthly job loss for the first time since April, and with those jobs mostly concentrated in the leisure and hospitality sector. We expect that this slowdown will prevent any rapid improvement in the forbearance numbers over the next few months."