---
Gov. Rick Scott at Brazil - Florida Economic Trade Mission in October 2011
(MIAMI, FL) -- Despite global economic fears and uncertainty, Brazil is one of the few global bright spots that now has become the primary target market of choice for many Florida government officials, business owners and major industry sectors such as tourism, trade, manufacturing and real estate.
Representing the interests of the state's real estate industry, a Florida Realtors delegation headed by 2011 President Patricia Fitzgerald was in Brazil this past week to discuss real estate investment opportunities for Brazilians living, vacationing or investing in Florida.
The group is part of Governor Rick Scott's Enterprise Florida Business Expo & Trade Mission to São Paulo Brazil this past week.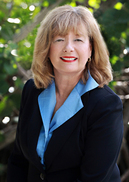 "Brazilians love owning a home in Florida for a variety of reasons," said Patricia Fitzgerald, President of Florida Realtors and a key member of the trade delegation. "Everything from home prices to shopping and even traveling to Florida is very affordable for Brazilians today. Brazilians see the entire state, from Key West to the Panhandle, as not just the place to be but the place to buy."
Brazilians made up 8 percent of Florida foreign homebuyers in 2010-2011, up from 3 percent a few years ago, according to the 2011 Profile of International Homebuyers in Florida report. As Brazil continues to prosper and people look for places to invest, the percentage of Brazilians calling Florida their first or second home is expected to keep increasing, said John Sebree, Florida Realtors Vice President of Public Policy.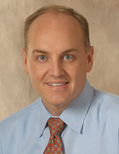 "Many companies in Brazil cite the state's favorable business climate, and its commitment to cut taxes and grow jobs, as strong incentives," said Sebree.
Sebree concluded, "We know that Brazilians account for eight percent of all of our international buyers but I expect that percentage to increase. The cost of buying in Brazil is quite expensive at the moment and they are finding Florida to be an incredible value. One issue of mutual concern is the requirement between the USA and Brazil that visitors apply for a visa. There was considerable talk with trade mission delegates, US Embassy staff and Brazilians we met with regarding a waiver of the visa program."
"Brazil is the world's seventh-largest economy, and the most dynamic and prosperous economy in Latin America," said Carlos Fuentes, Chair of Florida Realtors Global Business Committee. "Florida is well positioned to capitalize on Brazil's market opportunities."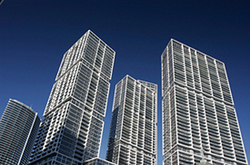 Part of what is driving Brazil's strong real estate investment trend in Florida is the favorable exchange rates their currency (Brazilian Real) enjoys against the U.S. dollar.
Laerte Jose Tadeu Temple, president of SECOVI, which is the State of Sao Paulo's real estate industry association told the
World Property Channel
in an exclusive interview in Brazil, "Brazilians not only love buying real estate in Florida because it is a good investment, it is also considered a big status symbol in Brazil to own a vacation home or condo in Florida."
Temple further commented, "Brazilians love Florida! They love the shopping and the beaches of Miami, and they love taking their kids to Walt Disney World in Orlando. It's their two favorite activities in once in Florida."
Brazil by the Numbers:
Population of 200 million people.


1 in 3 foreign real estate investments made in entire U.S. in 2011 occurs in Florida ($82 billion all U.S. / $30 billion in Florida).


1 in 3 of foreign real estate investments in Florida occur in Miami.


Brazilian buyers represent 8% of all property purchases in Miami in 2011. Orlando also enjoying Brazilian sales.


85% of all Brazilian buyers pay cash, and tend to buy at upper-end.


Brazil is now Florida's top tourism feeder market, overtaking Canada.


Brazil is Florida's largest trading partner.


Florida will be main beneficiary of Brazil's economic rise over next 5 years through 2016 Olympic Games.
It's not just real estate investment in Florida
Florida's trade, tourism and manufacturing industries are also benefiting from Brazil's economic rise.
Brazil's economy has gone from the size of Spain eight years ago, to surpassing Germany's economy today. By 2017, Brazil is projected to move up another 3 notches to become the fourth largest economy globally, only behind the U.S., China and India in terms of annual GDP.
Brazil's GDP growth in 2010 was 7.5 percent and is estimated at 4.1 percent in 2011. The total trade between Brazil and the Miami Customs District in 2010 was valued at $13.3 billion, and accounts for 22 percent of all U.S. trade with Brazil, making it the top customs district for Brazilian trade. In August, The Beacon Council released a strategy report for increased business opportunities between Miami-Dade and Brazil, which is a key target market.

"Brazil has a dynamic and growing economy and has become an economic powerhouse globally," said Frank R. Nero, President and CEO of The Beacon Council. "Miami-Dade County's established relations with Brazil provide us with a significant advantage over most other countries and definitely over other areas of the United States. The mission provides an opportunity for us to meet with companies, whether in a group or privately, and increase our presence in Brazil."
"Expanding trade with Brazil is one of our top priorities," said Bill Johnson, Director of the Port of Miami. "Brazil represents a huge opportunity for the Port of Miami--for both inbound and outbound products." Johnson noted that the recent trip with Governor Scott was his third trip to Brazil over past12 months.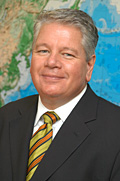 Bill Johnson
"Brazil boasts one of the largest and fastest growing economies in the world. The mission will provide a great opportunity for Florida companies to enter or expand their market share in the Brazilian market," said Manny Mencía, Enterprise Florida's Senior Vice President of International Trade & Business Development. "Participants will be able to network with high level business and government leaders, meet one on one with local companies interested in their products and identify distributors and joint venture partners."
In announcing the trade mission, his third so far, Gov. Scott said Brazil was a logical choice. Brazil is Florida's top export market. In 2010, exports from Florida to Brazil surpassed $13.7 billion, according to Enterprise Florida, a public-private partnership devoted to statewide economic development.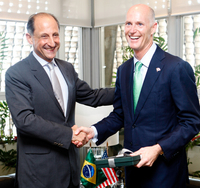 Gov. Rick Scott & Paulo Skaf, President of Federation of Industries of the State of São Paulo
While the trade mission emphasizes leisure travel to Florida, Scott said he hopes to attract companies willing to do business in the state. In São Paulo, the governor wants to play matchmaker, linking Brazil and Florida companies that can help each other grow.
Upon returning to Florida this past weekend, Florida Governor Rick Scott told the
World Property Channel
, "We had a great trip. I spent a day and a half in Rio focused on tourism. And then we had 187 people go with me to São Paulo representing 115 companies from The Sunshine State. So far we know of more than $60 million dollars in contracts that were signed with Florida businesses, and we expect a lot more to come because of the relationships we're building there. It was a very successful trip."
---
Sign Up Free | The WPJ Weekly Newsletter
Relevant real estate news.
Actionable market intelligence.
Right to your inbox every week.
---
Real Estate Listings Showcase