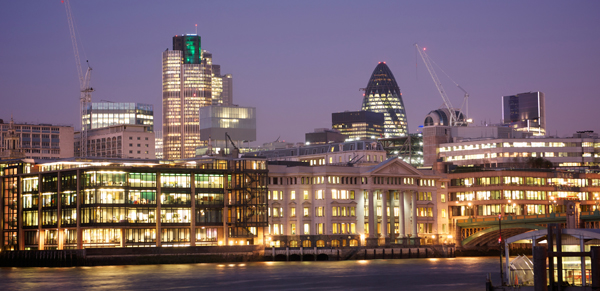 London Property Market Becomes a Safe Haven in Turbulent Economic Times, French Elections Drive French Buyers into London
London has become a somewhat stabilizing force in the European property markets despite the ongoing Eurozone debt crisis.
Ed Mead, sales director of London-based Douglas & Gordon tells
World Property Channel
, "The London property market continues to be seen as a safe haven in turbulent economic times, with record numbers of properties being sold to international buyers. Previously international buyers have focused on prime central London, but recently we have seen purchasers from Russia, America and France buying across south-west London in Battersea Park, Southfields, Pimlico and Hammersmith.
"As a result of the recent French elections, French buyers have been active across the London market at all price levels, earning London the title '6th biggest city in France'.
"Despite increasing demand and low stock levels, buyers are determined to weather the economic and mortgage storm but seem to be reaching their limit of price elasticity at the moment.
"The number of flats on the market is lower than this time last year as a result of the increase in buy-to-let landlords buying in time for the summer lettings market."
Virginia Skilbeck, Lettings Director of Douglas & Gordon said, "With a 40% increase in the number of available properties on our books and a 35% increase in tenants registering for rental properties in London compared to this time last year, rental prices are holding firm as we enter the busy Summer letting period.
"Tenants are settling early and have secured properties during May which they will move into in July/August to avoid being left with little choice later on and to work around the Olympic period. Family houses in the most sought after areas are in demand at this time of year, as always proximity to a particular popular school can result in multiple offers as soon as the property comes to market."