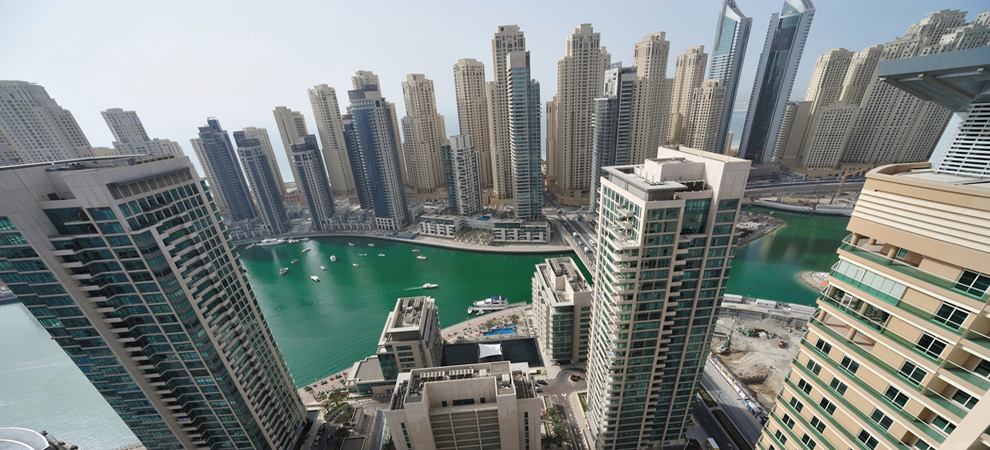 Investments in Dubai Marina Set to Boost Buyer Interest
Infrastructure improvements such as the Dubai Tram and planned fast tracking of Dubai Metro's AED 5 billion Red Line extension to Al Maktoum International Airport are set to majorly improve Dubai's connectivity in the lead up to Expo 2020 and ensure sustained real estate demand across the city.
Renewed confidence in the real estate market complimented by a number of initiatives introduced by the authorities, including a vision of attracting 20 million visitors per year to Dubai by 2020, are driving buyer interest.
As the city shifts towards the south of Dubai, many popular areas including Tecom, Jumeirah Lake Towers (JLT), Dubai Marina and particularly Jumeirah Beach Residence (JBR) are becoming increasingly attractive to investors as infrastructure and retail developments continue to evolve. Despite its relative maturity, having launched in 2002, Cluttons has recorded a consistently high level of buyer demand for JBR properties, which is underpinned by the cosmopolitan lifestyle that resonates throughout this area of Dubai.
The current strength of buyer demand in Dubai Marina has been further bolstered by the enhancement of critical infrastructure in and around this popular residential location. The prime positioning of Dubai Marina on the coast has undoubtedly played a significant role in driving interest in this coastal community. Not only are we seeing a rise in the pace at which individual buyers are closing deals, but, we are also recording a sharp upturn in investor appetite for both tenanted and vacant buildings. This interest is being driven by attractive yields, which currently hover around the 6 percent to 8 percent mark. On the other hand, end user appetite remains equally strong and a good example would be the recent launch of the tw