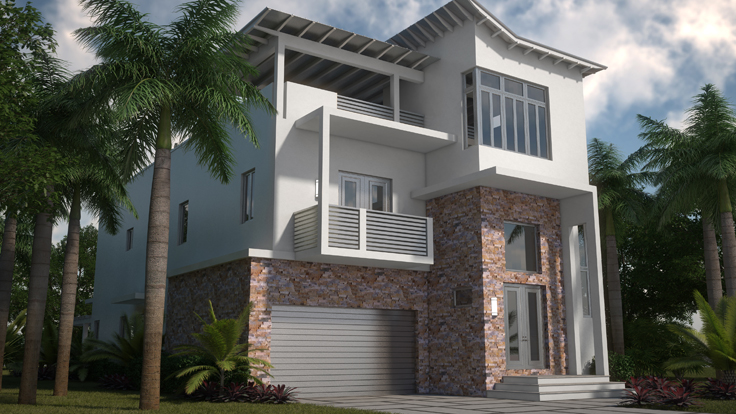 In Florida Project, 95% of Buyers are Venezuelan
The influence of Latin American buyers on South Florida's luxury home market is well-documented, but one project is taking it to an extreme.
In Oasis Park Square at Doral, a collection of 150 houses priced between $1 million and $1.5 million, 95 percent of the buyers are from Venezuela. More than half of the homes have been reserved, even though construction is not expected to start until later this year.
"We have been advertising in high-end publications with wide Venezuelan audiences," Masoud Shojaee, chief executive of the project's developer, Shoma Group, told
WPC News
.
In Doral, that's not a novel strategy. The city, a suburb of Miami, is home to the largest Venezuelan population in the U.S.
Oasis Park Square, which is near Donald Trump's Doral Golf Resort and Spa, has several attributes popular with high-end Venezuelan buyers, Mr. Shojaee said.
"Venezuelans favor the terrace roof feature, a prominent element of home design in their country," Mr. Shojaee said. "They also like the fact Oasis Park Square at Doral is a gated community."
Doral is one of the fastest growing areas in the area, with another 8,000 units planned over the next few years. Venezuelans, including first generation immigrants and American citizens of Venezuelan descent, are playing a big role in that expansion.
"Some live in Venezuela and come to Doral for a few months at a time to visit friends, family, and to vacation," Mr. Shojaee said. "Other Venezuelan buyers are families who live and work here in Doral."