---
Resort Equities Making Headway in Luxury Fractional Ownership Market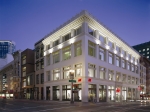 Odeon's Penthouse
(SAN JOSE, Calif.) -- After decades of making a name as one of the leading West Coast industrial developers, Kimball Small  is now making a splash in the shared home ownership market with a new company called Resort Equities.
Small's latest venture is less than five years old, but the Northern California firm started by Small and fellow managing partner Keith Cox is starting to emerge as one of the leading boutique companies combining the best of destination clubs and fractional ownership.  Prior to starting Resort Equities, Small was one of the most prominent developers in Silicon Valley over the last 30 years, having developed more than 2.5 million square feet of industrial space in 47 separate projects, as well as landmark office buildings, luxury hotels, urban retail space and residential units under his namesake Kimball Small Properties.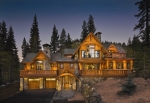 Graystone
One of Small's more notable accomplishments was being designated by the City of San Jose as the master developer of its downtown redevelopment efforts, which led to Small's development of the 500-plus room Fairmont Hotel and adjacent office tower, a downtown retail center and 500 residential units.
Now, Small and Cox are focused on much smaller endeavors, creating a network of dream vacation ownership destinations in select markets. Currently, the company has 14 residences in Kapalua, Maui, Tuscany, Italy, San Francisco, Lake Tahoe, Calif., and Squaw Valley, Calif., including the most recently launched Bella Villa Collezione in Italy.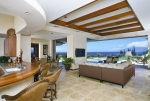 Crestview Maui
According to Resort Equities, the company ultimately wants 10 homes in each of their markets. Since closing its first sale in 2006, Resort Equities has sold $20 million in fractional real estate and grown to 40 owners. Fractional shares are offered  in deeded amounts of  up to one-tenth each, ranging in price from $325,000 to $795,000 for 3- and 4- bedroom professional maintained residences.  The average residence is valued at $4.0 million-plus, according to the company
.
---
Castello di Casole Announces New Vintner Club for Residence Club Owners
(SIENA, Italy) -- Prospective owners of the luxurious Castello di Casole resort and residence club here in Tuscany now have a new Vintner's Club to consider. The Vintner's Club, scheduled to be available in May, will be a non-equity membership club that offers members the opportunity to participate in all the benefits of owning a Tuscan vineyard without the costs and hassles of actually owning it.
The vineyards of Castello di Casole are carefully planted throughout the 4,200-acre estate to take advantage of the most ideal growing locations. The estate currently has nearly 100 acres of vineyards, comprising 13 separate vineyard plots under cultivation and a variety of grapes including Sangiovese, Merlot, Cabernet and Petit Verdot grapes.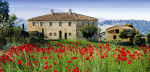 Castello Di Casole Farmhouse
Castello di Casole is being developed by Timber Resorts of Carbondale, Colo., a leading developer of resort-style communities in the Caribbean, Colorado, Mexico and Italy, and SV Capital of Denver. Located 20 minutes west of Siena, and 45 minutes southwest of Florence, Castello di Casole will feature 30 fractional and whole-ownership opportunities in restored and reconstructed Casali farmhouses.
Each residence will maintain an authentic Italian feel, with Tuscan decor and amenities. A boutique hotel is scheduled to open on the historic estate's restored Castello or castle in 2010, including a world-class spa and restaurants.
The wholly owned villas are being priced from $4.87 million to $10.2 million with 1/12 fractional residences selling for approximately $382,000 to $777,000.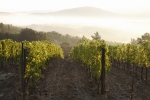 Castello di Casole Vineyard
Among the benefits of the new Vintner's Club are access to world renowned vintner Piero Incisa della Rochetta, who will lead all the vintner operation and all related activities, and vintner/oenologist Hans Vinding-Diers, who  will help manage the cultivation, rehabilitation of certain vineyards and the wine making processes. Members may participate in each stage of the wine cultivation process, from the pruning of the vines in the winter to the harvest in the fall as well as through the winemaking processes from the crush to blending and bottling.
The Vintner's Club is being offered to 24 Founding Members for $26,328 with annual dues of $1,300 that includes a bounty of wine and olive oil.
---
Ginn Development  Ends Relationship with Professional Golf Tournament
(CELEBRATION, Fla.) -- The financial troubles apparently keep mounting at Ginn Development Co., one of the country's leading developers of upscale resort-style communities. One month after filing for Chapter 7 bankruptcy protection for two of its private Florida clubs - Tesoro in Port St. Lucie and Quail West in Naples - the privately held Central Florida company announced Jan. 28 it will no longer host, produce or sponsor professional golf tournaments or golfers.
Among the casualties of this not-so-surprising announcement are the Champions Tour Ginn Championship at Hammock Beach in Palm Coast, the PGA Tour Ginn sur Mer Classic at the Conservatory in Palm Coast and the LPGA Tour's Ginn Open at Reunion Resort. The latter $2.5 event, which was scheduled to be held in mid-April, was one of the richest tournaments on the women's tour.
Ginn Development and sister company Ginn Sports Entertainment made the decision effective immediately, blaming the failing economy and sluggish real estate market for the reasons.  Last Friday, Ginn Development shut off its real estate sales and marketing operations at Ginn communities, "due to the loss of revenue in these businesses," the company said.   The revenue that was generated from these operations had been used to fund the various golf tournaments and sponsorships, including paying for the prize money and television coverage for these events.
"We have worked diligently with many others for several months to find solutions to our predicament with respect to these professional golf tournaments," Ginn Development president/CEO Robert Gidel said. "We did the best we could, but the economy got the best of us with respect to the tournaments."
---
Sign Up Free | The WPJ Weekly Newsletter
Relevant real estate news.
Actionable market intelligence.
Right to your inbox every week.
---
Real Estate Listings Showcase