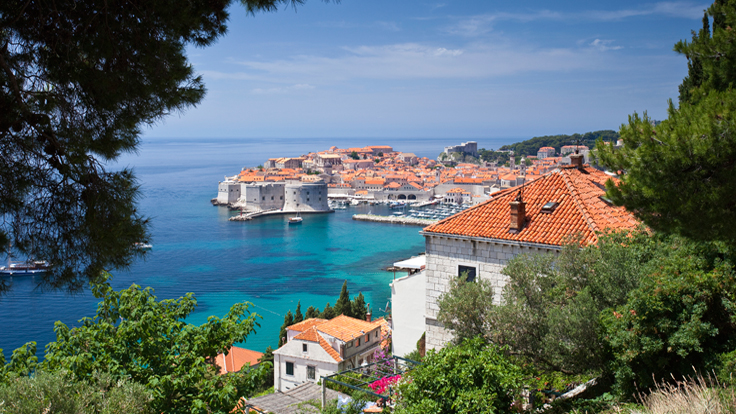 Croatians Indifferent to Greg Norman Golf Course
After carefully considering the pros and cons of a $1.4 billion development with a Greg Norman golf course planned for the hills above historic Dubrovnik, Croatians decided they didn't really care.
A historic referendum on the fate of the development attracted only 31 percent of the vote, far below the 50 percent required to make the vote valid. Eighty-four percent of the ballots cast opposed the development, but the aggressive lack of interest of the majority dashed the hopes of the group leading the protests.
In addition to 18- and 9-hole golf courses designed by Greg Norman, plans call for 400 apartments, 240 villas and a five-star hotel on 756 acres on the Srdj Plateau, which sits above the walled city of Dubrovnik, a UNESCO World Heritage site.
Mr. Norman, a.k.a. "The Shark," and the developers-- Israeli businessman Aaron Frenkel and his wife, Maja, a former Croatian deputy economics minister--have been trying to build the project since 2007.
But the spiteful global economy and the complexities of Croatia's post-Yugoslavia infrastructure have combined to block the project.
Many of Croatia's development regulations are "complete nonsense," said Croatia President Ivo Josipovic in 2010.
"We cannot boost investment while we have ancient deed books, while we require 40 to 50 permits for a single project, while local plans are not adapted to requirements, while there is a divide among various levels of government, and while local governments with their requests can obstruct investment," Mr. Josipovic said during a panel discussion in Zagreb in 2010.
The project planned for Srdj was held up at one point over concern it might be visible from Dubrovnik's historic quarter.
"The project hit a stone wall over whether it would be visible from the Old Town," Ivan Kusalic, head of Razvoj Golf, told Bloomberg in 2010. "We believe we fully comply with the rule. We never expected the procedure to last this long."
Three years later, the referendum on the project--the first of its kind in Croatia--was seen as a test case for Croatia's fledgling democracy, as well as the future planning process for large scale developments. The vote was the direct result of a citizen's movement opposing the project.
Analyzing the long term impact of the vote was difficult, given the public's massive display of ambivalence. If citizens felt strongly one way or another, all they had to was vote.
"The low turnout is caused by media pressing," Djuro Capor, spokesman for "Srdj Is Ours," told reporters. "Politicians also spread the campaign that helped to boycott the referendum."
Opponents of the project vow to fight on.