---
In the TV series "Breaking Bad," the nefarious chemistry-teacher-turned-crystal-meth-kingpin Walter White buys a car wash to launder his money.
But real estate is traditionally the preferred asset for criminals and thieves looking to stash money, which makes the recent discussions about the role of "dirty money" in Miami real estate less than astonishing. In the realm of "dog bites man," reports that criminal kingpins are buying South Beach condos is not exactly breaking news.
The recent discussions were sparked by an Oct. 2 feature in
The Nation
headlined, "Miami: Where Luxury Real Estate Meets Dirty Money." Funded in part by a grant from the Fund for Investigative Journalism, the report dives deeply into the world of luxury property in Miami to reveal what everybody already knew.
"There is no way in hell that all of that money is coming out of Mother Teresa's convent."
According to the report, "significant numbers of foreign condo buyers [in Miami] are political figures and businesspeople seeking to illegally export capital abroad, launder profits or evade taxes."
Shocking!
The article spotlights
a few examples of nefarious figures who have bought property in Miami, but never gets close to defining "significant numbers." Is it larger than the number of gangsters buying villas on the Costa del Sol in Spain? Is the number more or less than the number of bankers carrying suitcases full of cash into Dubai?
Criminals, corrupt officials and greedy oligarchs like pretty places with beaches. That is apparently news to The Nation, but it's hardly a secret in Miami. After six months of research,
The Nation
was only able to tout uncovering "more than a score of notable foreign property holders in Miami, from a former senior Angolan official to various oligarchs, political cronies and controversial figures from Eastern Europe and Latin America."
Nevertheless, the basic premise that Miami real estate is fertile ground for money laundering is certainly interesting and worthy of attention. Shady characters with seemingly unlimited funds are undoubtedly playing a role in Miami's must-discussed revival.
"There is a huge amount of dirty money flowing into Miami that's disguised as investment," Jack Blum, a former congressional investigator and Washington attorney specializing in money-laundering cases, told
The Nation
. "The local business community sees any threat to that as a threat to the city's lifeblood."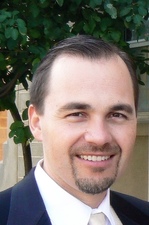 Peter Zalewski
Local analyst Peter Zalewski followed up a few days later with his own report in the Real Deal, an interview with Charles Intriago, a former assistant U.S. attorney and Florida's special counsel on organized crime.
"There is a wave of willful blindness about the source of a good portion of the money coming into real estate investments in South Florida," Mr. Intriago said. "There is no way in hell that all of that money is coming out of Mother Teresa's convent."
But the question is, what to do about it? It's not the real estate industry's role to play judge and determine the guilt or innocence of a prospective buyer. Many sales are made through complicated legal entities, making it difficult for law enforcement to trace the source of the money, nevertheless a real estate agent.
Until politicians decide to crack down on money-laundering and criminals buying property are brought to justice, sleazy operators and mysterious international figures will always be part of life in Miami, like mosquitos in the summer and corrupt politicians. They visit for the sun and sand and stay for the beachfront condos.
Sign Up Free | The WPJ Weekly Newsletter
Relevant real estate news.
Actionable market intelligence.
Right to your inbox every week.
---
Real Estate Listings Showcase