---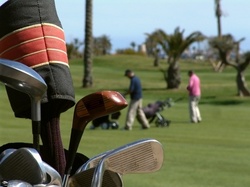 (BANGKOK, THAILAND) -- According to the chief executive of the International Association of Golf Tourism Operators, Peter Walton, golf is one of the only international tourism sectors that continue to grow in spite of economic and financial uncertainty lurking throughout the globe.
Speaking at the 'Golf In a Kingdom' destination marketing program in Bangkok late last month, Walton expressed that not only did the golf tourism sector recover faster than other sectors in the 2008 global financial crisis but was one of a few sectors that actually continued to grow.
In addition to this, Walton also said that golf tourism was predicted to surpass 50 million tourists this year, with the possibility of reaching the 2007 highs of 55 million, before the global economic downturn.
Meanwhile, it is further suggested by the International Association of Golf Tourism Operators that around one in three golfers are planning to travel in the next twelve months while golfers spend around 120 percent more per person per day at a resort than any tourism sector population.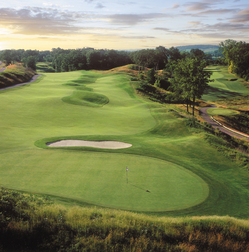 "The golf tourism sector has proven to be a resilient and reliable market that never really seems to falter even when the chips are down," said Marc Pritchard, sales and marketing director of Taylor Wimpey España. "Spain is one of the biggest international golf destinations. It's certainly the most popular European golf location. For example, Los Arqueros Golf and Country Club, an 18-hole course, is one example of a quality golf course in Spain that has performed remarkably well. We developed and sold during the last 11 years more than 1,200 apartments, villas and detached villas in Los Arqueros. This year Los Arqueros celebrates its 20th anniversary and we are very proud to be in the official ranking of the Costa del Sol as the 3rd most popular golf course of 2011.
"Indeed, I would advise anyone thinking about buying in Spain to consider a golf property. Here you are buying into a community with spirited neighborhoods that afford excellent facilities and green surroundings as well as potential high returns from consistent demand should you chose to rent the property out."
Los Arqueros is currently selling Los Robles de Los Arqueros II, in Benhavis, featuring 2 and 3-bedroom apartments with stunning sea and golf views. These properties start at €227,000 Euros or $306,000.
---
Marriott International Announces 100th Hotel in China
(SHENYANG, CHINA) -- Marriott International is further cementing its position as a leader in the hospitality sector in China with the signing of its 100th hotel - the 345-room JW Marriott Hotel Shenyang.
Marriott International, which currently operates 56 hotels in China representing The Ritz-Carlton, JW Marriott, Marriott Hotels & Resorts, Renaissance, Courtyard and Marriott Executive Apartments brands, has a pipeline of confirmed projects totaling 44 hotels across it brand portfolio.
China is one of Marriott International's most important markets outside of the US, and the company is committed to long-term growth and robust expansion throughout the region. It expects to open a hotel in China at the rate of one per month during the next three years.
Commenting on Marriott International's growth plans, Simon Cooper, Marriott International's president and managing director, Asia Pacific, said: "China is an incredible market and it is a great endorsement of our operations in the country that we have reached the benchmark of 100 hotels open or under development here. While we have been operating in Hong Kong since 1989, we are a relative newcomer to the mainland, having opened our first Marriott-branded hotel in China in 1998. However, during a relatively short history on the mainland, we have seen solid and consistent growth and are already one of the leading lodging groups in the country.
"Marriott International's brands clearly resonate with our Chinese guests, and we have taken a very strategic approach to the location and branding of our hotels in the county in order to deliver excellence across our portfolio. Being based in Hong Kong and Beijing enables us to communicate face to face with our owners and customers and to be nimble and responsive to their needs. Asia is a key market for us, and China is the driver of Asia: we are totally committed to the country and to our operations here."
Marriott International, which has operated in Hong Kong since 1991 - and in Beijing since 1998 - recently became the first international lodging group to move its entire Asia-Pacific headquarters to China. As a significant sign of its commitment to the country, the US-based lodging company established a senior leadership team for the region based in Hong Kong, with its own president for the continent so they can be closer and more responsive to their key growth market of China.
---
Sign Up Free | The WPJ Weekly Newsletter
Relevant real estate news.
Actionable market intelligence.
Right to your inbox every week.
---
Real Estate Listings Showcase