---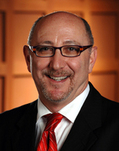 Howard Nusbaum
(WASHINGTON, D.C.) -- According to the State of the Vacation Timeshare Industry: United States Study 2011 Edition conducted by Ernst & Young, sales of vacation products held steady with a slight increase from the previous year, while nearly 80 percent of owners continued to travel to their timeshare destination. Ten percent of the timeshare occupancy rate was comprised of renters as more timeshare developers expanded their rental program offerings to reach consumers unfamiliar with vacation products.
"People are still making budget-conscious decisions when it comes to travel, which is why the value proposition of timeshare products is so appealing to our approximately 8 million owners," said Howard Nusbaum, president and CEO of the American Resort Development Association (ARDA).
Compared to a 58 percent occupancy rate at U.S. hotels last year, ARDA points to the spacious accommodations, such as the option to prepare meals in the timeshare unit rather than dining out for every meal as with a traditional hotel stay, as a primary reason for continued high occupancy rates at timeshare resorts and satisfaction rankings from timeshare owners.
In the past year, the industry has also added sophistication and ease to the way owners can buy timeshare intervals. Instead of selling just one week per year, many now offer increased flexibility by offering "points" that owners can use to customize their vacation needs. They can break up or extend vacation weeks, travel during various times of the year, and/or stay in various unit types at a range of locations. Some also offer biennial products that allow owners to use intervals every other year, instead of each year. About 73 percent of survey respondents have intervals of the traditional weekly variety; about 55 percent have some form of points-based products; and, 36 percent of respondents have biennials.
The growth in the rental market is another indicator of the industry's vitality. Renters comprised ten percent of timeshare stays last year, or 7.9 million nights rented, of the 79 percent total occupancy. "Developers look to rental programs as a way to reach new consumers and experience the products first-hand," continued Nusbaum. Currently, 82 percent of timeshare resorts offer some form of rental program.
Other report highlights show that 55 percent of new timeshare sales come from new owners, while 45 percent of timeshare sales are from those who already own a timeshare with that developer. This demonstrates high satisfaction with the product through repeat buyers. In addition, the sales costs associated with repeat sales are lower than for first time buyers.
The industry's outlook for the future remains positive based on its track record and performance over the last several years in attracting lenders to the industry, drawing new owners into the market, maintaining sales price levels, and continuing to inform and educate the public about the timeshare product.
The report was conducted by Ernst & Young and commissioned by the American Resort Development Association (ARDA) International Foundation.
---
Starwood Hotels Plans for Aggressive China Growth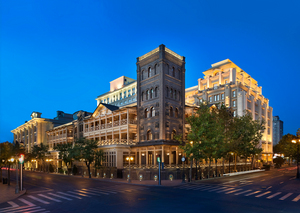 (WHITE PLAINS, NY) -- Starwood Hotels & Resorts Worldwide, Inc. announced June 6 an unprecedented managerial endeavor to move its senior leadership team to China for one month. From June 8th through July 11th, Starwood President & CEO Frits van Paasschen and the company's top executives will be headquartered in Shanghai, where they will conduct day-to-day business on a 12-hour time difference with their "usual" operations in White Plains, New York. This unique relocation underscores Starwood's game-changing growth in China, which recently became its second largest market outside of the U.S. and its fastest growing. The move also reflects Starwood's innovative approach to cultivate a more global culture in a company that grew up largely in the United States.
"With properties in nearly 100 countries, Starwood is no longer an American company that happens to run some hotels overseas. Today, we're a global company that happens to be based in New York," said van Paasschen. "Eighty percent of our future pipeline is outside of North America, and nowhere is more emblematic of our global growth than China, where we will open one hotel every two weeks this year. China's spectacular transformation is hard to grasp unless experienced firsthand - it's the proverbial, 'you can't really understand a culture until you buy groceries there.'"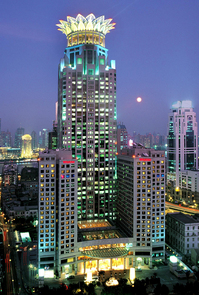 From their home base in Shanghai, van Paasschen and seven members of his senior leadership team will conduct daily business in an unconventional effort to understand, appreciate and ultimately leverage different cultural perspectives and approaches to business. In addition, more than 20 Starwood executives from the U.S. and international locations will join the team throughout the course of the relocation. The group will delve into Starwood's extensive business in China, meeting with local customers, partners and developers, while also touring new properties throughout the country.
During its month abroad, Starwood's senior leadership team will also bolster the company's guest loyalty outreach among Chinese travelers. As one of the world's fastest growing travel markets, with 100 million outbound travelers expected by 2015, China will play an outsized role in global travel within the next decade. The country continues to be the richest source of new loyal travelers for Starwood, with Chinese enrollment in Starwood Preferred Guest, Starwood's loyalty program, jumping 71 percent in 2010.
Based on the anticipated success of Starwood's managerial experiment in China, the company intends to implement a month-long global relocation annually. Its next high-growth target markets include Brazil, the United Arab Emirates and India.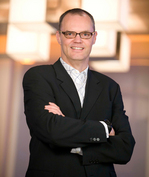 Frits van Paasschen
"It is not just language that gets lost in translation, but also cultural nuances. The companies that will break away in an increasingly global world will be those that are most globally fluent," said van Paasschen. Starwood's global relocation is also a symbolic trip, as the company reaches a new milestone: for the first time in its history, Starwood has more hotels outside the U.S. than inside. As the world's most global hotel company with more hotels in emerging markets than its competitors, Starwood is on the frontlines of globalization, and is experiencing explosive growth in India, the Middle East, Africa and of course, China.
Starwood enjoys a first-mover advantage in China dating back to 1985 with the landmark debut of the Great Wall Sheraton Hotel in Beijing, which was the first international branded hotel in the People's Republic of China. Today, Starwood has more than 70 hotels in China flying eight of its nine brands' flags and another 90 properties in the pipeline.
Starwood Hotels & Resorts Worldwide, Inc. is one of the leading hotel and leisure companies in the world with 1051 properties in 100 countries and territories with 145,000 employees at its owned and managed properties.
---
Sign Up Free | The WPJ Weekly Newsletter
Relevant real estate news.
Actionable market intelligence.
Right to your inbox every week.
---
Real Estate Listings Showcase