---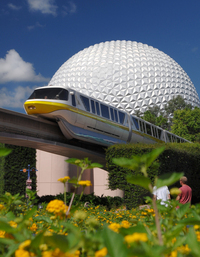 After several years of being "cost-conscious" travel consumers, Americans are starting to place greater meaning and emphasis on the importance of their vacations. In other words, Americans are spending more freely and their starting to put luxury back into leisure travel.
At least that's what travel experts at MMGY Global/Harrison Group learned during their newly released survey, "2012 Portrait of American Travelers."
Indeed, despite years of challenging economic conditions, the nationally representative survey points to a very promising tourism future here in American and abroad. As MMGY Global/Harrison Group puts it, there appears to be a "revival of the most meaningful driver of American vacations: the emotional connection between travel and quality of life."
Consequently, leisure travelers are doing less of the things that characterized the economic hardship of recent years and are now adopting more behaviors that confirm the importance of travel in their emerging lifestyles, according to the study of 2,527 U.S. households (respondents had annual household incomes of $50,000 or more and at least one overnight trip of 75 miles during the previous 12 months).
For instance, one of the more striking results is more travelers today prefer upscale hotels and resorts this year than last, with 26 percent of vacationers preferring luxury lodging versus just 15 percent in 2011 - a statistically significant boost. Moreover, travelers increasingly place a premium on the convenience associated with access to full hotel services with eight in 10 now opting for a full-service hotel or resort with a restaurant, compared to 75 percent just two years ago.
Meanwhile, more travelers in all annual household income groups now value "quality" over "savings." Basically, Americans are now more willing to pay full price "as long as I am guaranteed the quality and service I deserve."
In a surprising departure from the travel planning scenarios that prevailed during the recent recession, today's travelers choose the destination (34 percent) and type of trip (33 percent) first, before setting a budget (18 percent) and searching for deals (eight percent)
Also, the number of travelers engaged in general cost-cutting shopping behaviors has also declined, according to the study. Furthermore, significantly fewer vacationers now wait for items to go on sale, purchase generic or less expensive brands, or maintain a membership in a travel rewards program.
Interestingly, the in-depth, annual survey reveals that while the average number of overnight leisure trips taken during the past year has remained essentially unchanged versus the previous year, the motivations underlying these getaways are evolving.
Clearly, the days of "staycations," "trading down" and other cost-conscious travel behaviors that emerged during the Great Recession have waned, MMGY Global/Harrison Group reports, and the new findings augur well for a boost in 2013 travel spending thanks to a renewed interest in quality experiences that Americans deem "worth it."
To be sure, perceived "value for the price" still remains the most influential factor for nine out of 10 travelers when choosing their lodging destination. The influence of "value" on hotel and resort selection has increased coincidental with a decline in the influence of "room rates," suggesting that travelers really do make a distinction between "price" and "value."
Another key insight from the latest MMGY Global/Harrison Group survey is more than nine in 10 travelers agree, "The memories I get from my vacations make the trip worth it."
This and other emotional connections echo throughout the study, MMGY Global reports, suggesting this sentiment is the primary reason for renewed interest in travel by consumers who endured years of having less money and time to do so.
Vacationers' top goals for the coming year speak to this connection - they want to see more of the world and spend more time with family and friends (37 and 29 percent, respectively). Additionally, 75 percent of leisure travelers agree, "Taking a vacation is the event I most look forward to each year," and fully half would even take a vacation by themselves to "get away from it all," if given the opportunity.
Another fundamental value of vacations in recent years is the notion of "family" getting together, especially the growing trend of multi-generational get-togethers.
The recent study confirmed this element is as valuable as ever showing that "togethering" vacations rose in the face of an uncertain economy, with 43 percent of leisure travelers saying family getaways were the primary purpose of one or more leisure trips during the past year, compared to 40 percent just two years ago.
This renewed familial focus has also given way to a significant boost in multigenerational travel - with 23 percent of all active leisure travelers reporting they are now grandparents, and 37 percent of those grandparents took at least one vacation with their grandchildren during the past 12 months (compared to just 32 percent in 2011).
As for Americans' overall attitude about leisure travel, that too is more upbeat outlook. For instance, U.S. travelers now embrace a more positive view of the world - no doubt another reason for their renewed interest in rediscovering the emotional benefits of travel.
Specifically, MMGY Global/Harrison Group says significantly more leisure travelers now say they are extremely/very optimistic about "their own future," "the future of their children," "their jobs," "their companies" and "the world in general" than just two years ago.
Sign Up Free | The WPJ Weekly Newsletter
Relevant real estate news.
Actionable market intelligence.
Right to your inbox every week.
---
Real Estate Listings Showcase