As Forest Lake Club approaches 100 years of being in business in a few years, this member-owned club has seen its share of generational change during its time as a traditional 'golf club" in Columbia, S.C. But some of the things that remained constant over the years was a club mostly highlighted by an older male-dominated membership focused on playing the 18-hole championship course that opened in 1928 and/or drinking and eating at the no-frills clubhouse and/or locker room lounge.
Recently, however, the look and feel of Forest Lake is becoming dramatically different than decades past and the impetus behind the evolving club life are the newly completed capital improvement projects driven by Atlanta-based Kuo Diedrich Chi Architect, Hood Construction and landscape architect Wood + Partners, Inc. Among the $3 million-plus round of new amenities is a transformed 44,000-square-foot clubhouse with beautifully appointed new upscale dining/lounge facilities designed by Traci Rhoads Interiors, as well as a new family-oriented resort-style pool complex and free-standing pool bar on top of the nearby newly refurbished competitive lap pool.
Perhaps the most popular addition is the new Lakeside Grille, a casual indoor-outdoor dining venue overlooking its signature Forest Lake and the club's new pool facility. Like so many new dining facilities at luxury private clubs these days, architect Mark Diedrich maximized the "indoor-outdoor" nature of its peaceful setting by building a covered porch with radiant heat, ceiling fans and walls that open up to a terrace for lakefront views and safe social distancing for all seasons.
Other popular Grille features: double-sided fireplace for indoor/outdoor fireside experiences; popular new larger bar with TVs, and an overall contemporary yet warm interior design that appeals to all generations as 'casually elegant.'
According to club manager Sean McLaughlin, the 140-seat Lakeside Grille and pool complex with family-friendly splash pad and fountains, zero-degree entry and underwater seating, contributed to significant increases in member satisfaction/growth this year and food-and-beverage revenue approaching $2 million annually.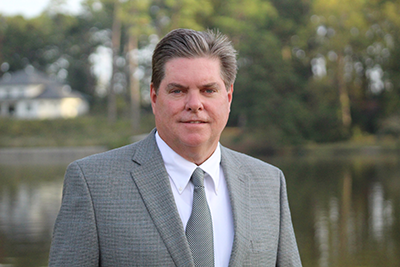 Besides revenue growth, McLaughlin also credits the new amenities for driving higher initiation fees in 2020 as well as next year, and consequently shoring up the capital reserve account. Meanwhile, for a membership long capped out with approximately 1,150 members, Forest Lake managed to increase its wait list by 16 percent to approximately 100 individuals or 4 years.
And all of this growth in overall member activity, revenues and interest was achieved despite the Lakeside Grille forced to close in March and limited to takeout only through the end of May due to the pandemic. Since June, Forest Lake resumed outdoor dining at the Grille but stayed at 50 percent capacity out of member caution and still had an extremely busy summer pool season with pool and snack bar numbers hitting budget thanks in part to the Grille menu being served poolside.
In addition to all of these brand new multi-million amenities, the club is a true full-service country club with 10 tennis courts (both clay and har-tru surfaces), golf and tennis shops, competitive swim lap pool with diving in addition to the brand new resort-style family-oriented pool complex and fully appointed newly decorated men's and women's locker rooms that were newly renovated after the devastating floods of October 2015.
Meanwhile, the 18-hole championship course that dates back to 1923 also has a practice range and newly renovated putting green. Though Forest Lake lost a number of older core golf members in their 60s during the recent capital investments, the club not only experienced an influx of new younger members (average age around 45), but they also are more inclined to be less price sensitive and willing to pay for a higher-level F&B experience.
"Our new members have sophisticated tastes in wine and dining, are avid golfers and tennis players, and they're family oriented and use all of the amenities - especially the new pool facility" McLaughlin says. "These members have access to the best clubs in the Southeast. Our goal is to exceed these expectations to continue to make Forest Lake Club the most desired club in the area."
Based on the recent round of capital improvement projects, Forest Lake Club appears to be positioned right where it wants to be for another centennial of compelling South Carolina club life.