---
Gated Landings Community Reports Uptick in Sales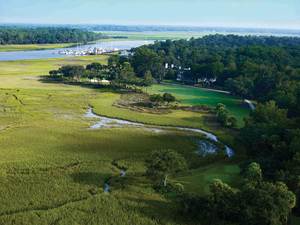 (SAVANNAH, GA) -- Bucking local, regional and national trends in real estate, The Landings on Savannah's Skidaway Island reports that sales in the community increased significantly in 2010. According to Savannah MLS statistics, home transactions (closings) in all of Chatham County declined by 2 percent in 2010 versus 2009 - but home closings in The Landings were up a robust 38 percent in 2010 - 137 closings compared with 99 in 2009.
"2010 was a decidedly stronger year for real estate at The Landings than 2009 was," notes Bill Houghton, president of The Landings' homeowner association-owned marketing and sales firm, The Landings Company. "We have solid and stable demand from folks in the region who want to trade up to the best community in Savannah, and we have seen renewed interest by out-of-towners who view The Landings as a premier gated community. They've seen our investments made in the downturn - a major expansion to the wellness and fitness complex and a complete renovation to one of the communities' 6 courses in 2009, a new tower at one of our marinas completed in 2010 - and saw stability, which is even more important in uncertain times."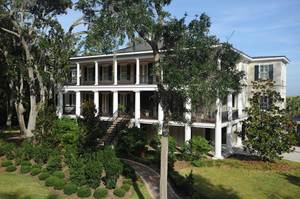 The Landings has been in existence since the early 1970s, but has been homeowner- and member-owned since the original developer transitioned out in the 1990s. That ownership structure has furthered the stability in the direction of the community, as the homeowners association and the private Landings Club have been prudent with community re-investments, maintaining the quality and the lifestyle that has kept property values in the community strong.
Part of that investment in property values is due to the community's marketing messages, as developed by The Landings Company.
"We grew out of what was the original developer's sales and marketing arm, and have kept the mantra of supporting property values by bringing buyers to the community," adds Houghton. "That has paid off for the community, and helped us to have a relatively strong 2010 in a very difficult real estate environment."
The Landings on Skidaway Island is located less than ten miles south of Savannah, Georgia's historic downtown, and less than three nautical miles from the Atlantic Ocean. Six private golf courses are a central element of the amenity package at this gated island community, and residents also enjoy four clubhouse-restaurants, 40 miles of walking and biking trails, 34 tennis courts, two deep-water marinas, five pools, a newly expanded 48,000 square foot wellness and fitness complex and a variety of other coastal amenities. Named one of the nation's best residential communities by the Urban Land Institute and "Savannah's Best Neighborhood" by Savannah Magazine.
---
Abruzzo Top New Italian Ski Destination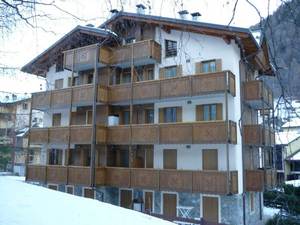 The Abruzzo region is an emerging new ski destination, according to longtime real estate professional Linda Travella of Casa Travella.
"When thinking of skiing in Italy, most clients think of two specific regions, namely The Dolomites on the borders with Austria and the Val d'Aosta bordering on France, but there are a number of alternatives" adds Travella, who has been selling properties in Italy for 24 years.
The region of Abruzzo, which lies in the center of Italy between Rome and the Adriatic coast provides very good skiing facilities and many miles of pistes with good access from the areas around Pescara, thus enabling people to enjoy both winter skiing and summer sun from a single location, at a more affordable price. The Passo Lanciano which has very good pistes is located in the Maiella Park and only 40 kilometers from Pescara and even less from Citta Sant'Angelo where you can buy a new 3-bedroom apartment for 165,000 euros. Other locations include Prati di Tivo and Monte Piselli, in the montagne dei fuori close to the Le Marche Abruzzo border.
At only 30 kilometers from the piste you can buy a 2-bedroom apartment for as little as 60,000 euros. Fly into Pescara with budget airlines or if more convenient fly to Rome and using the motorway go through the Gran Sasso tunnel.
The lakes of Como and Maggiore also provide access to skiing, according to Travella, with the possibility of using your property throughout the year for sailing, shopping and sunbathing. The mountain of Monte Rosa at 4000 meters is about an hour and a quarter from Lake Maggiore, with San Domenico and Macugnaga at 70 kilometers from Stresa.
Lake Como offers similar opportunities with Madesimo and Aprica less than an hour away and for those who want to travel a little further St Mortiz which provides top class skiing for all levels and night skiing that starts at 10pm and finishes at 2 a.m. A house to restore can be found for 95,000 euros and a 2-bedroom apartment for 150,000 euros.
If you wish to be right on the piste, then at about an hour from Lake Como is an excellent if less well know facility at Aprica, with properties available right by the ski lifts. It is also very good for snowboarding with a new section of terrain at the Baradello especially for snowboarders. Aprica offers summer activities as well, such as mountain biking and mountain walks. Day trips can be taken for skiing or in the summer to Bormio, St Mortiz and Livigno. Milan's airports of Linate and Bergamo are only 75 minutes away. Prices here range from 160,000 euros for a 1-bedroom apartment with 2-bedroom apartments prices up to 280,000.
Jackie and Paul Cavalli from Orpington bought a property at Nobiallo, close to Menaggio on Lake Como seven years ago.
"We fell in love with Lake Como and with the help of Linda Travella we purchased our home at Nobiallo, which allows us to enjoy the water sports and lake in the summer and go skiing in the winter," says Jackie Cavalli.
Travella recalls it was a cold rainy October day when they went to see some real estate options intending to buy a ski chalet, but they never got further than Como. The Cavallis choose the resort of Madesimo for their skiing which takes just over an hour from their house at Nobiallo.
Over the year this resort has grown as has Aprica, with a number of faster lifts (not drag lifts) getting you to a wide variety of pistes.
"When returning down the mountain from a great day's skiing what could be better than the lake surrounded by snow covered mountains," Jackie Cavalli says. "You could not wish for a better way to get away from it all."
Travella says many of her past clients have used their property as a base for both summer sun and winter skiing and if you purchase in Aprica you can enjoy a day on Lake Como or St Moritz.
"Clients are surprised at the sort of value for they can find in the above areas," Travella adds. "My advice is to take a trip and you won't be disappointed
---
Sign Up Free | The WPJ Weekly Newsletter
Relevant real estate news.
Actionable market intelligence.
Right to your inbox every week.
---
Real Estate Listings Showcase