---

Troubled Ultra-Exclusive Yellowstone Club Finally Sells for $115 Million
(BIG SKY, MT) -- Residential and commercial real estate is being traded at drastically reduced prices across the board, and the luxury segment is no exception. One of the latest examples of how much the once high-flying luxury real estate market continues to be brought back down to earth is the recent collapse of the Yellowstone Club.
The sale of the ultra-exclusive private golf and ski lodge, which was finalized this past week for $115 million, was sold for a fraction of what the resort-style community was reportedly worth just a year ago when it was valued at $400 million.
The bankrupt private club, which featured high-profile members such as Bill Gates, former vice president Dan Quayle, cycling star Greg Lemond and the late Sen. Jack Kemp, was officially sold July 17 at an auction directed by the U.S. Bankruptcy Court
The swanky luxury community, which encompasses approximately 13,400 acres in Big Sky with more than 2,200 skiable acres and a championship golf course designed by Tom Weiskopf, was acquired by Cross Harbor Capital of Boston. Yellowstone is widely recognized as the only gated, private ski and golf community in the world.
The Yellowstone Club was started in 1999 by timber baron Tim Blixseth and his now former wife, Edra. The seller was Yellowstone Mountain Development, which Edra Blixseth was a major part.
Jeff Woolson, managing director of CBRE's Golf & Resort Group, told the Real Estate Channel that Cross Harbor is the largest developer within the Yellowstone Club, owning a substantial amount of the lots and serving as the largest builder there.
The purchase comes with a significant amount of land for future development, Woolson added, including 37 subdivided and improved lots of varying sizes, plus an additional 388 "dwelling unit" rights for residential lots or condominium pads, which includes 80 partially developed lots.
Yellowstone's current master plan approval allows for a total of 864 residential units with 439 lots and residences already sold. Values of existing homes range from approximately $4 million to $16 million. Most homes have ski-in/ski-out access and are strategically positioned throughout the property, including on-mountain chalets, private ranches, custom homes and condominiums.
"This is the top of the heap," said Woolson, who is the country's leading broker of golf course and resort properties. "Bill Gates is a member of this club. It is all about skiing. It is the size of Deer Valley, but there are no lift lines and no tickets to buy for the lifts. From that perspective, it is amazing. It is in proximity to Yellowstone National Park. This represents the very pinnacle of resort community in the country and $115 million is a really good price.
Another similar property in Utah, though not the scope or size of this member base, sold for only $30 million recently, Woolson added.
Yellowstone Club members and their guests have exclusive use of more than 60 ski runs and 15 ski lifts covering Pioneer and Andesite Mountains, with skiable access to the adjacent Big Sky Resort. Ski runs are groomed every day before the club opens, providing world-class conditions known locally as private powder.
The Yellowstone Club was forced into bankruptcy protection last November in the aftermath of club founder Blixseth's high-profile divorce, the collapse of the real estate market, and years of alleged reckless spending. According to the creditors, Blixseth engineered a $375 million loan from a Credit Suisse-led lender group in 2005, and he and his then-wife Edra spent much of the money on personal luxuries, and on exotic vacation properties around the world that were supposed to be part of the ill-fated private Yellowstone Club World.
One important element to the club is it will continue to be managed by Discovery Land Company, the country's leading developer and owner of high-profile private golf and resort-style developments. Among Discovery Land's noted properties are Kukio on the Big Island of Hawaii, Estancia Golf Club in Scottsdale, Ariz., the Madison Club in Palm Springs, Calif., and Baker's Bay in the Bahamas.
---

Ultimate Escape Reactivates Suspended Destination Club Members
(ORLANDO, FL) -- Ultimate Escapes, a leading operator of luxury destination clubs, announced Aug. 11 more than 300 club members previously suspended for non-payment of a special assessment fee in January, have been reinstated to active member status.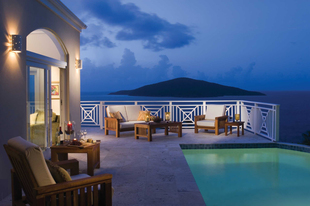 The reactivated members will now be eligible to make club reservations and enjoy access to thousands of available nights in a unique collection of hundreds of multi-million dollar private residences and luxury hotels in more than 150 global destinations, including the world's best resort destinations in the U.S., Mexico, the Caribbean and Europe.
With the reactivation of more than 300 members, Ultimate Escapes now has over 1,200 active members and is largest destination club in the $1-$2 million club home categories and is the second largest destination club in the $3 million-plus club home category.
As part of the Reinstatement Program, reactivated members will forgo various club benefits earned by members who paid the Assessment earlier this year, including extra travel days each year, an increase of 10 percent in redemption proceeds (allowing members to receive a 90 percent redemption at the time of resignation), and participation in the Club's Assessment Repayment Plan.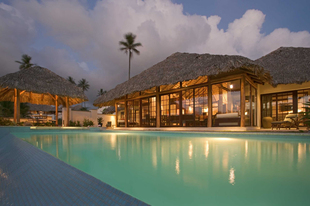 Newly reactivated Members will be charged outstanding dues and any unpaid Assessment charges, plus 10 percent per year interest, will be deducted from the redemption proceeds upon a reactivated member's resignation.
"Issuing an assessment in January was a tough but necessary and prudent decision, and time has shown it was absolutely the right decision to help strengthen the club for long-term sustainability in an unprecedented economic environment," said Jim Tousignant, president and CEO of Ultimate Escapes.
"We want to continue to reward those members who have been supportive through this process, while at the same time, make decisions that allow the club to operate effectively for the long term. In addition to cutting our annual operating costs by over $15 million per year and right-sizing our real estate portfolio, we feel that reactivating all members to active club status is in the best interest of all members and the club."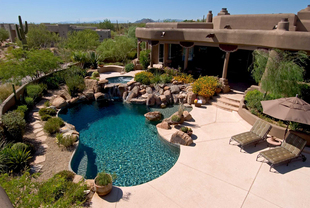 Ultimate Escapes chairman Richard Keith said "membership in Ultimate Escapes has always been a very personal partnership for our team and our members."
"We want our Members to enjoy the portfolio of homes," Keith added. "We want them to travel, and to continue to create lifetime memories with their families and friends. I'm so delighted to be sharing the full benefits of the club with all of our members once again."
Club member Jay Rosenbaum was pleased to hear about the resolution.
"I am happy that Ultimate Escapes is able to reinstate the suspended Members," Rosenbaum added. "I am looking forward to enjoying many more travel experiences with friends and family for years to come."
Ultimate Escapes worldwide locations range from chic urban apartments to charming beach cottages, spacious five-bedroom homes to an 80-foot private yacht. Each trip is coordinated by experienced, knowledgeable staff, trained to handle every vacation detail.
---
Sign Up Free | The WPJ Weekly Newsletter
Relevant real estate news.
Actionable market intelligence.
Right to your inbox every week.
---
Real Estate Listings Showcase