---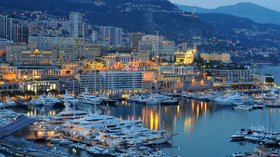 Turns out even the world's '1 percent' lost some money over the last year. But the 'Billionaire's Club just got bigger.
These are just two of the more insightful findings from the "World Ultra Wealth Report - Outlook 2012-13," an unprecedented comprehensive look at the world's ultra-affluent population by Singapore-based Wealth-X.
Actually, this exclusive group Wealth-X defines as "Ultra High Net Worth Individuals" with a minimum net worth of $30 million, grew by 0.6 percent to 187,380 individuals in 2012. However, their combined wealth shrank by 1.8 percent, or $480 billion, to $25.8 trillion.
Despite this contraction in affluence, Wealth-X says the total wealth of UHNWIs worldwide still surpassed the combined GDP of the United States and China by $3.5 trillion. Meanwhile, the number of billionaires worldwide grew by 9.4 percent to reach 2,160, and their collective wealth grew by 14 percent, jumping to $6.2 trillion.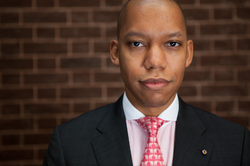 "Billionaires outperformed the markets while the rest of the world's (ultra high-net worth) individuals struggled to keep pace with core indices," Wealth-X chief executive officer Mykolas D. Rambus said in a written statement. "Professionals engaging with ultra wealthy clients need to be aware of this challenging environment, and how these performances impact the dreams, fears, goals and preferences of these, the ultra affluent."
Among the hardest hit ultra-affluent individuals globally were those in the $200 million to $499 million net worth range, whose numbers dropped 9.9 percent and whose fortunes shrank 11.4 percent, according to Wealth-X proprietary data through July 31.
So how is that billionaires seemed to be outperforming the wannabe billionaires? Rambus simply explained it by the fact billionaires have a lot more investment eyes and private banking experts handling their portfolios and holding companies.
Rambus went on to tell a Reuters reporter, "This was the issue about that mid tier, the $100- to $500-million risk land. I don't think it appears these guys employ enough talent to help their own portfolios plus their holding companies to be successful."
Indeed, even the world's most affluent people (UHNWIs) have been affected by the ongoing European recession and sluggish U.S. economic recovery, causing many of them to change the way they look at future investment opportunities. For instance, Wealth-X tells the World Property Channel that UHNWIs are shifting away from speculative investments into private companies, commodities and real property.
In other words, say goodbye to credit default swaps and other complex investments financial engineers concocted and widely sold prior to the collapse of the world's financial markets in late 2008.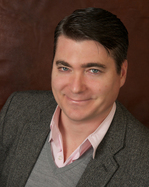 "(Ultra High Net Worth) investors have retreated from the increased volatility of equity markets and retrenched to physical assets where the economics are more transparent than structured products that were sold over prior to 2008 and were characterized by complex derivatives which many of the bankers that structured them did not even understand," Wealth-X president David Friedman told the
World Property Channel
. "So, the convergence of being burned by these products has driven (UHNW) individuals to physical assets which are easy to understand and in many cases were the original source of wealth for many of these ultra-wealthy."
Perhaps that explains why some billionaires have been on recent real estate buying binges. Case in point is Oracle Corp. founder/CEO Larry Ellison, America's third-richest person. This June, Ellison signed an agreement to purchase 98 percent of the Hawaiian island of Lanai from fellow billionaire David Murdock for a reported $500 million.
According to documents filed with the local Public Utilities Commission, the sale includes the island's two 4-star resort hotels -- Four Seasons Resorts Lanai at Manele Bay and Four Seasons Resorts Lanai, Lodge at Koele -- two championship golf courses and club houses, the Experience at Koele and The Challenge at Manele, and more than 88,000 acres of land.
For Ellison, the latest real estate purchase amounted to a mere 1-2 percent of his $36 billion net worth.
Friedman, a former managing director at CB Richard Ellis with experience as an advisor to the Saudi Royal Family, Malaysian Sovereign Wealth Fund and Kuwait Finance House, expects real estate assets to continue to be high profile targets in the coming year(s) for many of the world's Ultra High Net Worth individuals.
"More mature sovereign wealth funds have seen the markets as a great opportunity to acquire Class A assets in major top cities across the world," added Friedman, whose Wealth-X firm works with eight of the top 10 global private banks, and numerous leading educational institutions, not-for-profit organizations and luxury brands.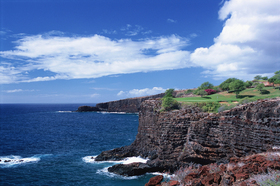 Not surprisingly, Asia suffered the worst regional loss of wealth with a drop of 6.8 percent, or $6.25 trillion, due to "weaker equity markets and lower export demand from the West," according to the World Ultra Wealth Report.
While regional wealth also shrank in Europe, Latin America and the Middle East, the ultra rich saw their fortunes grow in North America (up 2.8 percent to $8.88 trillion) and Oceania (up 4.4 percent to $475 billion) - with much of that growth being in Australia.
Overall, the United States still ranks No. 1 in the world with 65,295 Americans credited with a net worth of $30 million or more (after accounting for shares in public and private companies, residential and investment properties, art collections, planes, cash and other assets, according to Wealth-X).
Europe has the second-largest pocket of UHNWIs with 53,440 accounting for $6.95 trillion in net worth, followed by Asia (42,895 UHNWIs with $6.25 trillion) and Latin America (14,750 with $2.185 trillion).
Sign Up Free | The WPJ Weekly Newsletter
Relevant real estate news.
Actionable market intelligence.
Right to your inbox every week.
---
Real Estate Listings Showcase