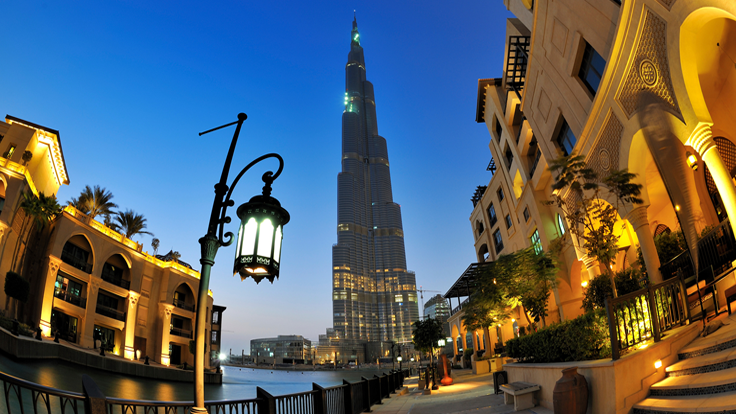 Will Dubai Build Next World's Tallest Building?
The game of can-you-top-this is now in Dubai's court.
With construction moving forward on the one-kilometer Kingdom Tower in Jeddah, Dubai is facing the very real possibility that the 828-meter-tall Burj Khalifa will no longer be the world's tallest building in a few years.
But Mohamed Alabbar, chairman of Emaar Properties, the developer of Burj Khalifa, is not ready to let the title go without a fight. Speaking at the Africa Global Business Forum on Wednesday, Mr. Alabbar suggested that Emaar is ready to build a tower to surpass Kingdom.
"I think we might try to do something a little taller," Mr. Alabbar said. "Technology has really improved, the value of tall buildings in the world is really important commercially. We have learnt how to make money out of tall buildings."
Emaar consulted with Kingdom Real Estate Development on plans for Kingdom Tower, so it is a friendly rivalry. Adrian Smith, designer of Burj Khalifa, also designed Kingdom Tower.
At a conference last fall, Kingdom Real Estate chief executive Talal Al Maiman said the economics of supertall buildings make sense when developers account for the value of land around the project. Burj Khlaifa is considered a success, primarily due to its impact on the surrounding projects.
"You don't build a tower, you build everything else with it," Mr. Al Maiman said.
Mr. Alabbar didn't offer any specifics of Emaar's intentions. In the past he has talked about building a tall building in China, but he made it clear that he would like the world's tallest building to stay in Dubai.
"Maybe Dubai needs another tall building," Mr. Alabbar said, according to coverage in The National.
Fellow Dubai developer Nakheel proposed a one-kilometer tower for Dubai at the height of the market, but the plans were scrapped when the market collapsed.
Mr. Alabbar also addressed concerns about
Emaar's recent villa sales events
, which drew long lines and accusations that some buyers were attempting to quickly resell their purchases, a phenomenon that helped run-up prices in Dubai before the crash.
"You can never really stop people who flip, that's part of life, part of business," he said. "But with the technology we have, if you buy and flip within 30 days we will never allow you to buy with us again. But of course, people are very smart and they bring in their friends or cousins to buy the next time.
"So now we are bringing in a new rule so if you want to flip, we ask you to pay another 10 or 20 percent