---
Furniture is the most commonly stored item, followed by clothing
Based on a new report by StorageCafe, self storage has grown in popularity recently in the US, as it assists people during many life changing events.
StorageCafe reports that last year, the real estate market reported about six million homes sold - the highest level in 15 years - and self storage was of great assistance when transitioning between households. Essentially, self storage proved to be relevant for both homeowners and renters, who used it to better manage their belongings without cluttering their living space.
Across America, people are increasingly using 1.5 billion square feet of self storage space. Over 38% of people declared themselves to be self storage users in 2021, up from 2020 when roughly 33% of people said they had turned to self storage. Similar proportions of them are renters (36%) and homeowners (33%).
Traditionally, Gen Xers and baby boomers have turned to self storage in larger numbers than other age groups, and 2021 was no exception. Gen Xers (54%) are the most likely generation to be self storage users, followed closely by baby boomers (51%). Millennials, however, although still in smaller numbers than their older counterparts, are manifesting an increased interest in storing items away from home. A pretty sizable chunk of millennials (40%) now declare themselves to be self storage users.
Interestingly enough, living in a spacious home doesn't necessarily rule out the use of self storage, says StorageCafe. In fact, it's residents of medium-sized homes (1,500-2,499 sq. ft. and 2,500-3,500 sq. ft.) that make up the largest groups of self storage users - roughly 42% of residents in each of those home size categories. Approx. 39% of small home residents (homes averaging less than 1,000 sq. feet) use self storage, with 29% of mansion-like homes also turning to storage for various items.
Additionally, the people most likely to be self storage users are those living in two- and three-bedroom homes (42%). The growing size of the American household can partly explain this penchant for self storage among multi-bedroom home residents. More belongings in the same household often means more crowded spaces, an issue that self storage helps residents address. In fact, three-member households (46%) are the most likely to rent a storage unit, followed by two-member ones (43%). 34% of single-member households declare themselves to be self storage users.
StorageCafe reports 1 in 3 Americans put furniture in self storage, the most common item kept away from home, followed by clothing. Additionally, people also mention storing clothing, sporting items and hobby gear and business items. Cars, RVs and boats are also put into storage.
For both renters and homeowners, furniture is the number one item that's stored away from home, but they differ on the second-most common one. In terms of the types of belongings kept in storage, clothing comes second for renters, while for homeowners, the home appliances category is the runner-up on their list of frequently stored items.
Furniture is the prevalent item put into storage in most states, except for Hawaii and Idaho, where residents prefer storing home appliances and equipment. Additionally, clothing is the number one item kept in a storage unit by Ohio and Utah residents.
There are a lot of contexts when people turn to self storage, but downsizing is the main reason Americans rent it, followed by moving (downsizing excluded) and needing more storage space at home. As for the second reason for using self storage, renters report moving as an instance when they use the service, while homeowners declare lack of space at home as their second-most common reason for turning to storage away from home.
Downsizing remains the number one reason why people of all ages use self storage, but the second reason they seek storage outside of the home varies. For Gen Zers and baby boomers, it's not having enough space at home that's driving them to use self storage, concludes StorageCafe.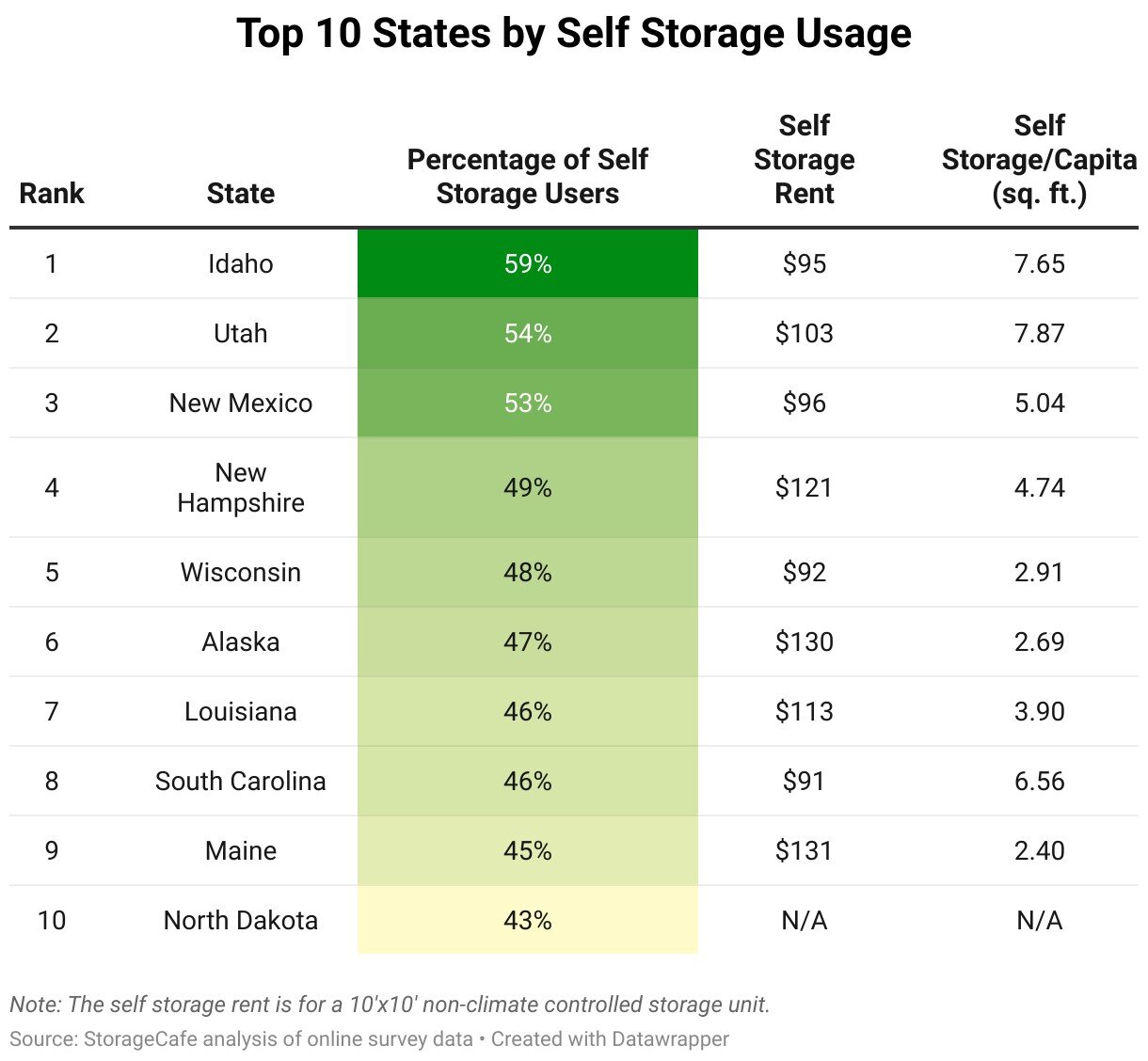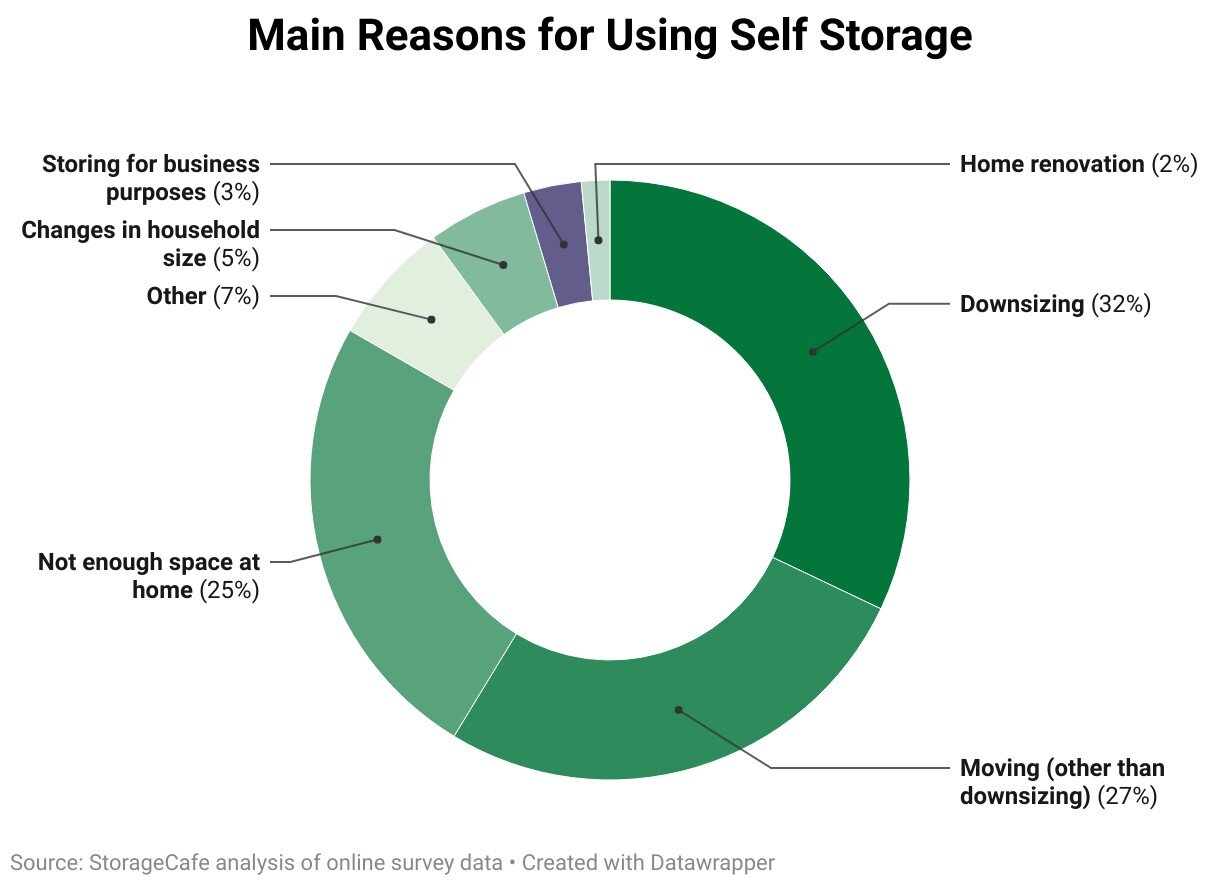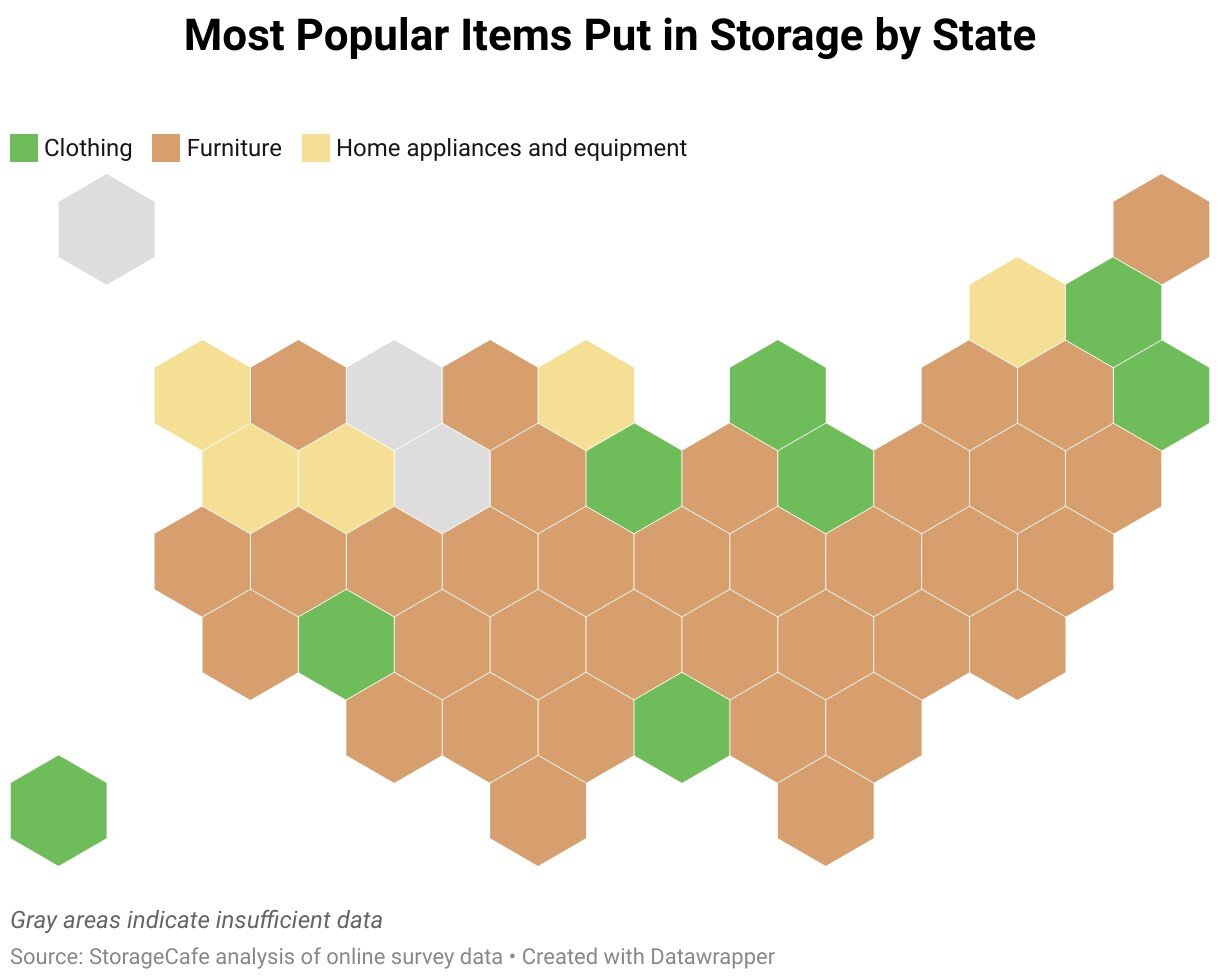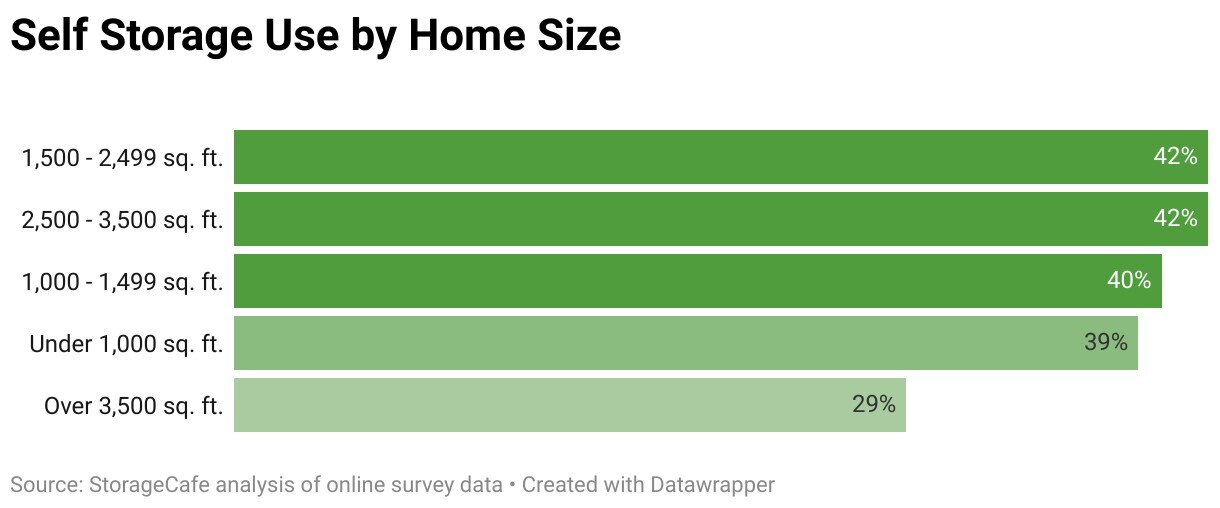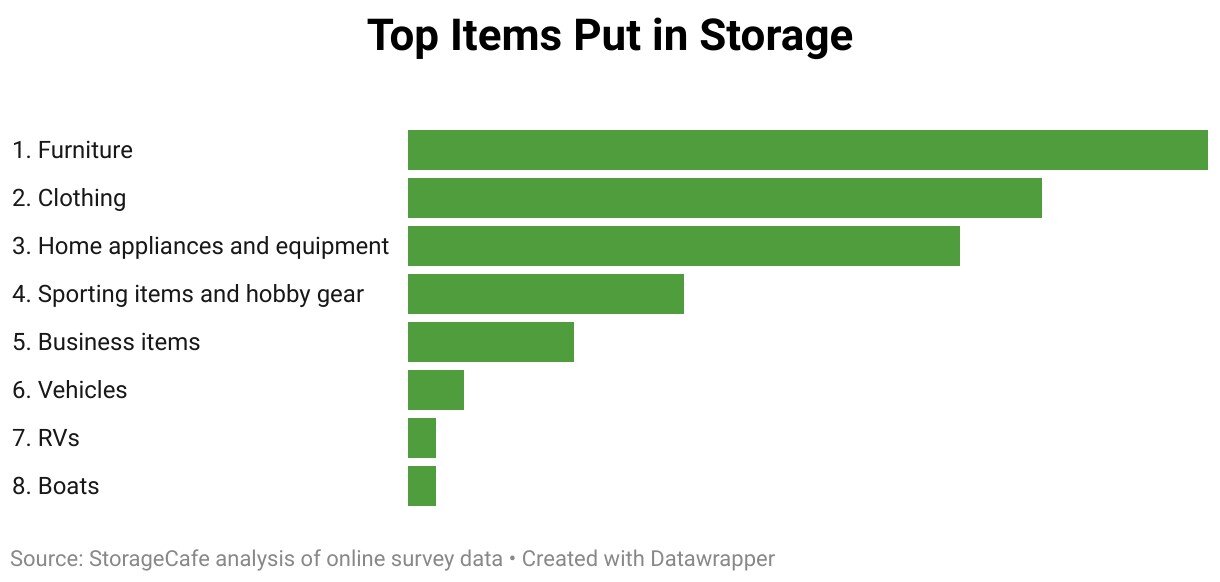 Sign Up Free | The WPJ Weekly Newsletter
Relevant real estate news.
Actionable market intelligence.
Right to your inbox every week.
---
Real Estate Listings Showcase