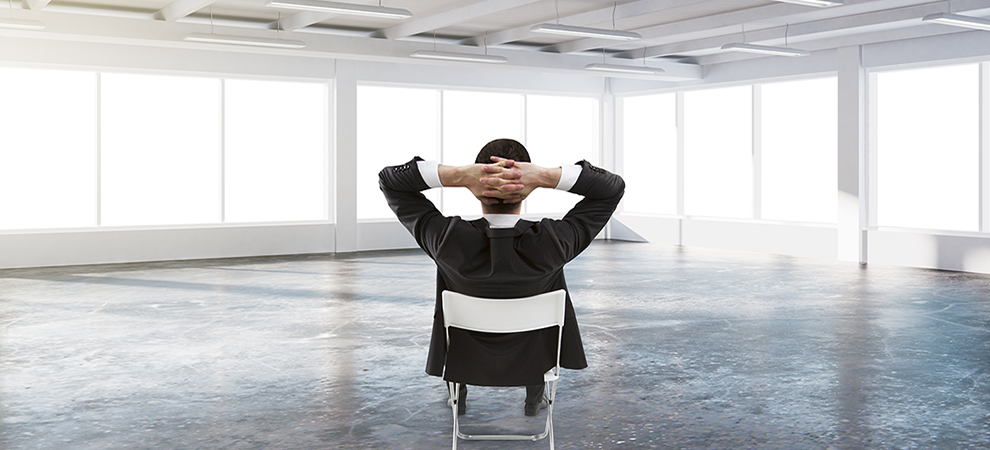 Tech Driven Silicon Valley Office Market Headed for Record Year
San Jose's Research & Development Market Rebounds

Global property consultant Cushman & Wakefield is reporting this week for the third quarter of 2018 showed strengthening occupancy growth for Silicon Valley's office and R & D sectors.

Both sectors combining for more than 1.9 million square feet (msf) of positive net absorption. The R&D market contributed over 1.3 msf of growth with the office market adding another nearly 600,000 sf in Q3. Under the strain of two quarters of lackluster performance, the R&D sector broke through in the third quarter with a surge in deal velocity, a stabilization in net absorption and increased rents. And in the office sector, after three standout quarters it seems apparent that 2018 will not only outperform 2017 but may rival the record-setting growth of 2015.

Julie Leiker, Cushman & Wakefield's Market Director for Silicon Valley, said, "Year-to-date office net absorption has achieved positive 1.6 msf, already well surpassing the total annual figures for both 2017 and 2016 of positive 960,000 sf and 973,000 sf, respectively. And with major move-ins expected in the fourth quarter of 2018 and into 2019, net absorption figures are expected to surge." She noted, "The average net figure over the past 10 years, which incorporates record levels of absorption, is positive 1.7 msf in the office sector."

"In contrast, despite the strong occupancy effort in the R&D sector during the third quarter, the negative hangover felt from the first two quarters still leaves year-to-date R&D net absorption at negative 203,000 sf, although it is trending in the stronger direction," Leiker said.

The report showed that in the R&D sector, after vacancy had hit a four-year high of 11.1% at midyear 2018, the third quarter saw a significant correction, with vacancy retreating toward single digits at 10.3%, now 80 basis points (bps) below the five-year vacancy average. This sudden turnaround was largely attributed to the recent strong deal velocity. Meanwhile, despite its respectable occupancy growth, Silicon Valley office vacancy saw a slight bump to 10.1%, up a slim 20 bps from 9.9% in the second quarter, but still below the 10.8% vacancy rate a year ago.

Sublease space also remains a considerable component of the market across both office and R&D product. Leiker said, "Vacant office sublease space comprised 26.2% of all vacant space at the end of the third quarter, down mildly from a figure of 29.0% in the second quarter. However, sublease is still well above its ten year average of 13.9%." She added, "And in the R&D sector, sublease as a percentage of all vacant space remained virtually unchanged, ending the third quarter at 20.5% compared to 20.8% in the second quarter."

Rentals rates in the Silicon Valley office and R&D sectors also both continue to advance. R&D space averaged $2.33 per square foot (psf) on a monthly triple net (NNN) basis, an increase of 3.0% from the prior quarter ($2.26) and up 8.5% year-over-year ($2.15). The northern Silicon Valley cities continue to outperform the market with Palo Alto at $5.44 psf, Menlo Park at $4.95 psf, and Mountain View at $4.12 psf.

The average asking rent for office space increased a nickel in the third quarter to $4.52 psf on a monthly full service basis, from $4.47 psf in the second quarter. Despite strong activity, rents have remained relatively flat with slight upticks in select markets. Drew Arvay, Managing Director in Cushman & Wakefield's San Jose office, indicated, "This is due largely to the fact that sublease space has continued to represent close to 30% of the total availability which forces direct space to compete with the lower priced aggressive sublease rents. The end result is high volumes of leasing at more modest rent growth."

With many of today's occupiers demanding higher quality, modern facilities, new construction remains another driving force for Silicon Valley's future. According to the report, new R&D product under construction across Silicon Valley currently stands at 2.2 msf, split evenly between 1.1 msf of build-to-suits (which is fully committed space) and 1.1 msf of speculative product. Leiker stated, "Notably, approximately two thirds of the speculative space under construction has already been preleased." Meanwhile, new office product under construction currently stands at 3.9 msf, composed entirely of speculative space. She added, "While all new office development underway is being done on a speculative basis, 2.8 msf or nearly three quarters has already been preleased. The remaining 1.1 msf would hit our vacancy stats in 2019 unless preleased prior to completion."

The report also drew upon continued strong demand from occupiers to support a more positive outlook, along with Arvay added, "Based on our tenant tracking, there are still currently 10 msf in active requirements as employers are looking for space to house their growing employment base, which includes close to 6,000 new hires in the last quarter."

Eric Fox, Executive Managing Director with the firm's Capital Markets in San Jose, said, "Capital markets activity in Silicon Valley remained strong through the third quarter of 2018. With a backdrop of major expansions by technology tenants throughout the Bay Area, investor optimism for tech-driven real estate has been strong. Treasury rates have bounced around, but for the most part, real estate debt has remained low priced and plentiful. With record pricing on the western side of the Valley and the Peninsula, value-add opportunities have been more readily available in the eastern submarkets. The in-fill suburban markets have been notable for transactions with mixed profiles-partially value-add with a component of stability and in-place income. As downtown San Jose has emerged as a transit and tech hub, investors have focused on the developing transit corridor along the eastern Bayshore (San Jose through Oakland)."

Certainly a key driver to all market growth is employment and economic growth. Cushman & Wakefield's third quarter report indicated job growth in the San Jose metropolitan statistical area (MSA) continued with an increase of 3.6% or 39,800 non-farm jobs year-over-year. That percentage increase is greater than the rest of the Bay Area including San Francisco. However, it has throttled from a few years ago as the region has reached full employment while in-migration has slowed. The strongest driver to this job growth remains, of course, the tech sector. The San Jose MSA unemployment rate continued to tighten, falling YoY to 2.7% from 3.1%, which compares to the higher national figure of 3.9%.

Considered a tech mecca, Silicon Valley is widely recognized as one of, if not the, strongest and most critical tech markets in the world. Cushman & Wakefield recently released a separate report, Tech Cities 2.0, that revealed technology tenants in Silicon Valley continue to dominate the growth statistics representing close to 70% of the total leasing activity over the last 18 months.

Leiker said, "Silicon Valley creates the ideal ecosystem for the world's most influential technology companies to reside and flourish. From the largest tech companies in the world to the start up with the next new idea, all benefit from Silicon Valley's dynamic atmosphere of elite talent, world class higher education systems, and deep venture capital enabling continued growth and innovation.

Robert Sammons, Cushman & Wakefield's Senior Director of Research in Northern California, said, "Tech is further entrenched into essentially every industry today and continues to expand rapidly, while due to its tech prowess the San Francisco Bay Area has remained front and center of our current longstanding economic growth and expansion, as it had the prior expansion cycles. Silicon Valley, of course, is thought of as the birthplace of tech and remains a hub for some of the biggest and most influential players in the field. San Francisco, with its startup culture, has seen a number of homegrown companies grow up and also stay here. Combined, there are more jobs at tech companies here than anywhere else in the U.S."

Sammons added, "Silicon Valley companies continue to evolve as technology becomes more ubiquitous in everyday life and breakthrough (and now seemingly traditional) products produced here in the land of innovation are experienced daily across the globe. One prime example of our latest local revolutionary tech growth--in terms of not only business and product but also real estate--has stemmed from autonomous vehicles and the expectation for emerging auto related technologies to continue to expand as the car transforms from a transportation system to a mobile work space capable of driving itself while unlocking previously unrecognized productivity time for passengers. Such a future success would of course be the ultimate game changer with immeasurable impact around the world."