Raleigh Number One, Boston Ranked Last
As Amazon still mulls over its options for their next headquarters city known as Amazon HQ2, Irvine, Ca-based ATTOM Data Solutions ranked and released this week the 19 finalist city's housing markets for Amazon's second headquarters, based on seven factors impacting housing market health and quality of life for prospective homebuyers and homeowners.
The seven factors analyzed in the rankings were median home prices, five-year home price appreciation, affordability, average school test scores, crime rate, property tax rate, and environmental hazard risk. Each of the 19 geographies were ranked for each of these seven categories, with a total score combining all seven rankings determining the final overall ranking.
Raleigh, North Carolina ranked No. 1 on the list thanks to relatively affordable homes, above-average school scores and below-average crime rates and property taxes. Meanwhile poor home affordability and below-average school scores dropped the ranking for Boston, Massachusetts to No. 19 on the list -- despite a below-average crime rate and property tax rate.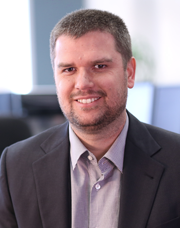 Daren Blomquist
"It's striking that 16 out of the 19 markets have median home prices that are lower than the city of Seattle, which our data shows was $585,000 at the end of Q4 2017," said Daren Blomquist, senior vice president with ATTOM Data Solutions. "The only exceptions are Boston, Los Angeles and New York, indicating that Amazon is interested in markets that have relatively affordable housing for employees. At the end of the day two of the most important factors for the decision will be finding a market with an ample supply of workers with the skills Amazon is looking for along with an ample supply of relatively affordable housing for those workers to live in. A market like Raleigh certainly has the affordable housing and it also has an ample supply of skilled workers thanks to the several top-notch universities in the vicinity."