---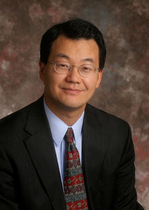 Lawrence Yun
According to three leading U.S. economists, despite national and global economic headwinds, Florida's real estate market is entering 2012 on an upward trend.
But clouds may be on the horizon.
"Our state is in a mini-recovery," said Florida Realtors Chief Economist Dr. John Tuccillo at the state association's 2012 Real Estate and Economic Forecast Conference in Orlando. "Sales are trending up, listing inventories are falling, the supply of lender-related properties has stabilized, and we are seeing multiple offers on homes in some local markets."
Mark Vitner, senior economist at Wells Fargo in Charlotte, N.C., said the U.S. economy will continue to face significant challenges, particularly financial concerns related to the European debt crisis. But he expects the U.S. economic recovery will continue next year, making it easier for Midwesterners, for example, to buy Florida homes.
"Florida's economy is recovering, with tourism and healthcare leading the way," Vitner said. "On a national level, we expect the U.S. will not fall into recession next year, although Europe faces serious problems."
Dr. Lawrence Yun, chief economist for the National Association of Realtors, said many Florida markets are showing sharp drops in inventories of homes for sale - a sign that demand is picking up and prices are stabilizing. "That's a major change from just a year ago," he said. "Buyers have stepped back into the Florida market."
Noting the state's powerful appeal to international buyers, Yun said he was particularly optimistic about the outlook for South Florida. "Don't be surprised to see a gain in home prices in the Miami and Naples markets in the next 18 months," he said. "From there, the recovery is likely to roll northward to Central Florida and then North Florida."
Tuccillo noted that foreclosed and distressed properties will remain a significant part of the Florida market in 2012, but lenders are feeding these properties into the market at a gradual pace rather than pushing them out all at once.
The Brazil Factor
Latin American home buyers have been a significant driver for both South Florida's and Central Florida's growth in residential home and condo sales in 2011 as billions of dollars of properties have been purchased this year by Brazilians, Venezuelans, Colombians and Mexicans.
Brazilians made up over 8 percent of Florida foreign home buyers in 2010-2011, up from 3 percent a few years ago, according to the 2011 Profile of International Home buyers in Florida report.
The issue now is Brazil's stalling economic growth.
As just reported this week, Brazil's GDP in 3Q has gone flat as its main trading partner China is experiencing its own cooling GDP growth in 2011.
Thousands of Brazilian property investors have already purchased thousands of condos and homes in both Miami and Orlando in 2011, not only because of discounted homes prices, but the strength of their Brazilian 'real' (Brazil's currency) against the U.S. dollar. Their favorable exchange rates are effectively giving them an additional 30% discount on top of a 40% price discount from an already depressed housing market.
But consumer spending in Brazil is also slowing in 3Q as well. There may be far less Brazilian real estate investors coming into Florida in 2012 to drive strong property sales if their own country's GDP continues to slowdown.
If Brazil's economy further cools into 2012, it could have a significant impact on Florida property sales next year.
See related news stories on WORLD PROPERTY CHANNEL:
---
Sign Up Free | The WPJ Weekly Newsletter
Relevant real estate news.
Actionable market intelligence.
Right to your inbox every week.
---
Real Estate Listings Showcase