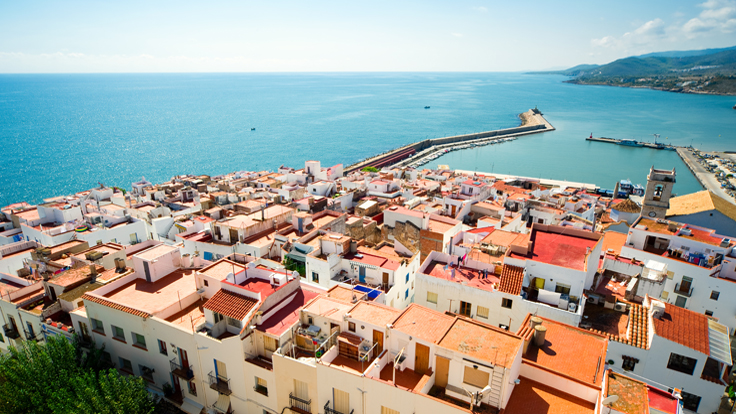 In Spain, Foreclosed Property Prices Down 70 Percent
Repossessed residential properties in Spain sold on average for about 72 percent less than their original value during the first half of 2013, according to data compiled by Fitch Ratings.
The sharp drop in property values are "emblematic of the dysfunctional state of the property market," characterized by a supply and demand mismatch, director Carlos Masip said in the report released today.
The average discounted price increased from 59 percent last year and 42 percent in 2009,
Bloomberg
reports. The report analyzed 7,406 properties sold since 2009.
The drop in value reported by Fitch underscores the impact from the recession on the Spanish housing market, where analysts have previously reported up to a 50 percent drop, while official numbers are difficult to obtain.
National house prices in Spain have dropped approximately 40 percent since peak levels in 2007, according to various media reports. But data in Spain is often inconsistent, and some estimates have said the drops are far steeper.
Fitch also reported 44 percent of Spanish repossessed homes included in the mortgage-backed securities the firm rates have been sold, compared to 31 percent in December 2011. This is indicative of a "willingness to offload properties in possession more quickly and to accept deeper discounts," Mr. Masip said.
The market is now attracting foreign investors interested in profiting from distressed properties.
Blackstone Group, the
largest owner of single-family homes
in the U.S., is looking to recreate the investment model in Spain. Last July, the private equity giant agreed to buy 18 apartment buildings from the city of Madrid for €125.5 million ($173 million).
"When we looked at the situation in Spain, we thought we could see something similar, where we could replicate a lot of the systems and technology that we created in the U.S.," Anthony Myers, senior managing director of real estate at Blackstone, said at a recent conference in Barcelona.
In August, the
Goldman Sachs private equity firm and Azora
, a Spanish investment group, purchased a portfolio of apartments from the government for €201 million ($266 million).
Blackstone is now competing with Goldman Sachs to purchase a portfolio from the regional government that includes 22 developments with 1,458 housing units in and around the capital,
Bloomberg
reports.
However, Fitch warns the increased interested from foreign investors is not a sign of a market recovery, but rather opportunistic bargain hunting.
"The volume of portfolio purchases has not so far reduced the excess supply sufficiently to underpin a true market recovery," Mr. Masip said.