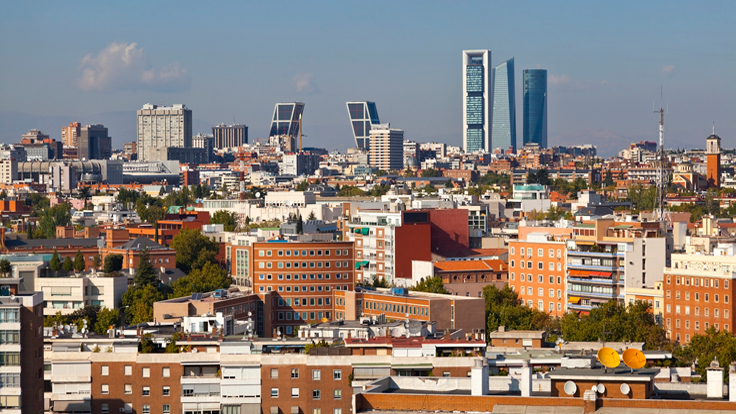 Funds Buying Up Spanish Property
A partnership of the Goldman Sachs private equity firm and Azora, a Spanish investment group, is buying a portfolio of apartments from the government of Madrid for €201 million ($266 million), the latest in a rush of deals in Spanish property by institutional investors.
The package includes 3,000 apartments, primarily in Madrid, which are part of a program called the "Young Plan," which is designed to provide housing to people under 35 with below-average income, the
Financial Times
reports.
The announcement follows a flurry of deals in recent weeks as Spain's struggling public sector and banks look to raise funds through the sale of property.
Last month U.S.-based private equity giant
Blackstone bought 18 apartment blocks
in Madrid for €125.5 million ($166.1 million), its first deal in Spain. The seller was the Municipal Social Housing Co., which unloaded more than 1,800 apartments.
Last week, Spain's "bad bank,"
Sareb, made its first deal
, selling a portfolio of about 1,000 properties to Miami-based H.I.G. Capital LLC.
Madrid did not provide further details on the sale of apartments to the Goldman Sachs-Azora partnership, except to say the proceeds would be used for public spending. Azora, the investment group, is run by Juan del Rivero, a former partner at Goldman Sachs, the FT reports.