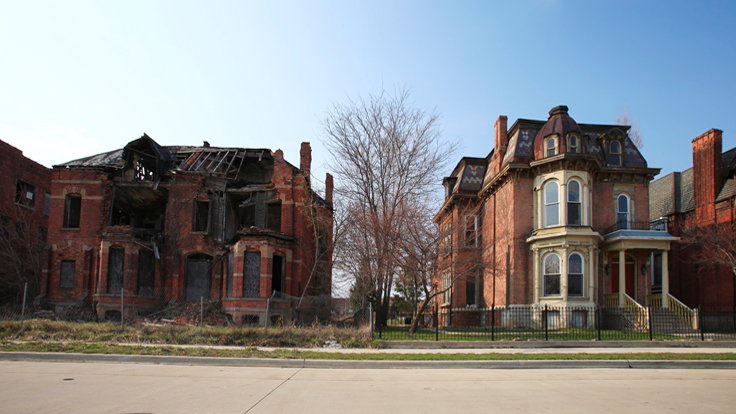 Detroit Best U.S. Market for Fixer-Uppers
Detroit tops the list of the top 15 U.S. markets to buy fixer-uppers, according to a new report from RealtyTrac. RealtyTrac gathered information on bank-owned homes built before 1960 and valued under $100,000. Michigan had the highest number of homes available-- 3,773--with an average market value of $41,503.
With inventories of available homes low, buyers willing to consider fixer-upper homes "may find they are competing against fewer buyers and are able to buy at a lower price point," the firm reports.
"While these homes may be in need of more work than a typical home and are certainly harder to find now than in previous years, buyers and investors willing to put in a little extra legwork and sweat equity can often find the best deals in their markets on these foreclosure fixer-uppers," RealtyTrac vice president Daren Blomquist said in a release.
Chicago, Cleveland, St. Louis and Cincinnati, round out the top five on RealtyTrac's list. Ohio was the state with the most markets on the list with five out of the fifteen.
Nationwide, RealtyTrac found more than 51,000 potential fixer-uppers in the top cities.
With U.S. home prices
reporting a record jump
recently, fixer-uppers may attract more attention. RealtyTrac recently named California the
best market for flippers
, in a report that focused on homes that could be restored and easily resold.