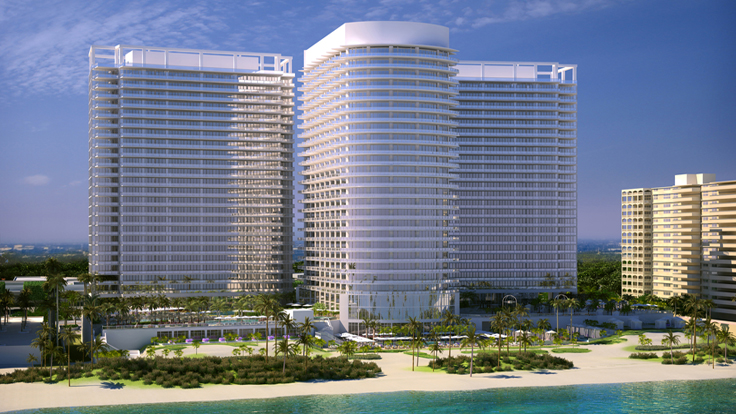 Qatar Fund Buys Miami's St. Regis Hotel for $213 Million
Starwood Hotels & Resorts Worldwide has sold The St. Regis Bal Harbour Resort, one of South Florida's best-known luxury resorts to a subsidiary of Qatar's largest development company for $213 million.
Qatar-based Al Rayyan Tourism Investment Company was named as the buyer in the deal.
Located at 9703 Collins Avenue, the property will continue to be managed under a long-term agreement with Starwood and continue to fly the St. Regis flag, according to the company statement.
The 27-story oceanfront property includes 207 hotel rooms, along with private residences and condo-hotel units, which are almost sold out.
"The sale of this trophy asset marks another step forward in Starwood's pursuit of an asset-light strategy as we look to sell owned real estate at the right time to the right owners to create value for our shareholders," Simon Turner, president of global development for Starwood, said in a statement.
Al Rayyan Tourism Investment Company is part of Sheikh Faisal bin Qassim al-Thani's Al Faisal Holdings. The group's portfolio includes more than 25 hotels around the world.