---
According to Cushman & Wakefield, multinational companies (MNC) are increasingly investing in purchasing offices in India and China. MNCs in the Banking, Financial Services, Information Technology, Consumer Goods and Pharmaceutical sectors are among the lead commercial office buyers in these markets.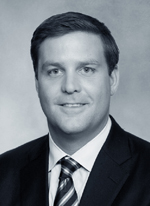 Michael Stacy
Michael Stacy, Head of Commercial, Shanghai at Cushman & Wakefield says, "Several pharmaceutical companies are looking to consolidate their operations with their R&D or laboratory functions in Shanghai. These facilities are investment- and time-intensive; hence, in order to better control the future costs, multinational companies are increasingly examining the option of purchasing versus leasing their facilities, especially if the business is established/stable."
In Shanghai, companies are relocating out of CBDs to peripheral regions to accommodate their real estate needs better. With limited availability of space in CBDs, new development areas can offer companies opportunities to potentially purchase at a lower cost (up to 30% lower in some cases).
There are a few "business park" areas that cater to MNCs, especially those looking to establish a larger (10,000 square meters or over) headquarter or R&D centre such as Caohejing Hi-Tech Park, Fenglin Life Sciences Park, and Zhangjiang Hi-Tech Park. Pharmaceutical companies such as Pfizer Hai Zheng (Chinese partner of Pfizer) and Novartis have recently bought space in these parks.
India has also been witnessing an increase in multinational companies purchasing offices in India with US$ 430 worth office transactions in the last 2 years. Numerous companies such as Glaxo SmithKline (GSK) Pharma, Sanofi Aventis, Adobe and Amazon have shifted gears and bought their own offices.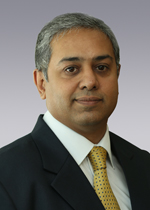 Sanjay Dutt
Sanjay Dutt, Executive Managing Director of Cushman & Wakefield South Asia comments, "Most companies in India that have taken position in purchasing their offices are from the BFSI (Banking, Financial Services and Insurance) sector given the strong presence and long term plans of companies in this sector. The other sectors that have shown keen interest are IT, Pharmaceuticals and Engineering companies. With the new pro-business government there is an expected positive sentiment in the market and this would be further reflected buying pattern of foreign companies."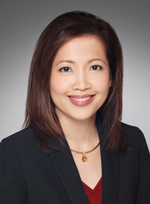 Sigrid Zialcita
Sigrid Zialcita, Managing Director of Research for Cushman & Wakefield Asia Pacific reports, "Companies that have well-established operations in China and India are increasingly confident of their future in the country and are now tailoring their real estate requirements with a longer term view, creating cost efficiencies due to their strong commitment which is resulting in some significant economies of scale".
"Specific sectors such as Pharmaceuticals and IT may often consolidate their research and development divisions with their front-end operations in a single location. Such strategies enable occupiers to procure real estate that is cost effective but also reduces the risk of significant rental hikes in the future."
But there are other factors too, namely the tax implications for US based companies. "Another factor compelling US-based companies to switch from their real estate 'Leasing strategy' to a 'Buying strategy' is that corporate profits earned outside the US are not subject to federal taxes unless they are brought back home. These companies are re-deploying profits earned back in the emerging markets into their international operations" added Sigrid Zialcita.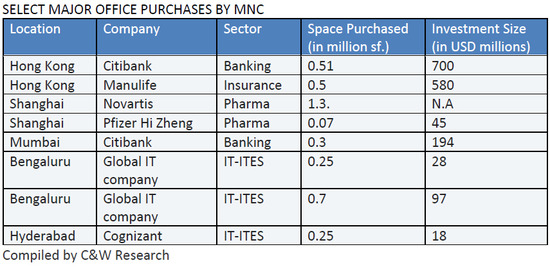 Hong Kong and Singapore markets, on the other hand, are perceived as expensive as these cities quote amongst the highest rentals globally. MNC companies buying assets are few and far in between in both these cities. However, last year Canadian life insurance company Manulife bought a US$ 580 million property in Hong Kong. More recently, Citibank purchased a 21 floor Grade-A office tower for US$ 700 million. The lack of supply in Hong Kong has been the key challenge for many large occupiers. Mainland Chinese companies have been the most prominent buyers of commercial real estate assets in these cities. In Hong Kong, Chinese companies contribute about 80% of capital transactions. Similarly, in Singapore, the contribution of Chinese companies is as high as 60% of all capital transactions.
Vietnam and Philippines are poised to emerge as attractive destinations in the future as costs are rising in both India and China. In both these countries, the economic cycle is nascent compared to India and poses great opportunity for global giants. But just as purchasing assets became a reality in China and India only recently, Philippines and Vietnam will witness a similar trend after companies complete a few cycles of operation in the market and feel more confident about growing in the region.
Sigrid Zialcita further commented, "First-time entrants will still choose to lease premises in Asian emerging markets, but we expect increased traction of commercial sales led by those MNCs that have successfully run operations for a few years in specific emerging markets. India, China and the Philippines are markets that offer attractive yields and prospects for good capital value appreciation; companies stand to gain if they invest in these markets sooner rather than later to reap potential benefits, provided currency risks are managed and minimized."
Sign Up Free | The WPJ Weekly Newsletter
Relevant real estate news.
Actionable market intelligence.
Right to your inbox every week.
---
Real Estate Listings Showcase