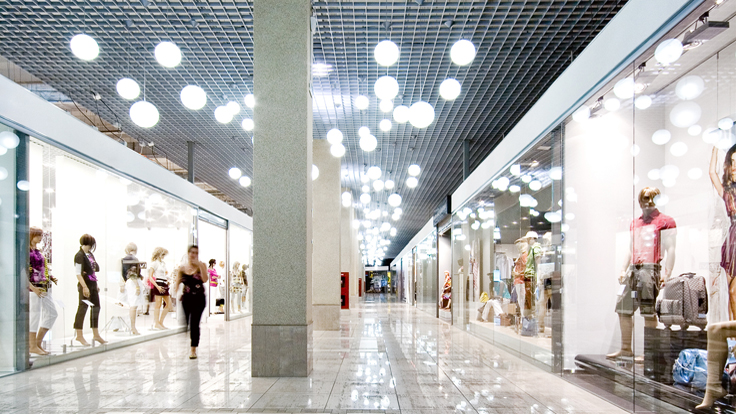 Retail Investment in Europe Highest Since 2007
European retail investment in 2013 reached the highest level since 2007, with retail investment activity broadening both geographically and in terms of asset quality.
In 2013, retail investment in Europe totaled €41.3 billion, increasing 20.4 percent from the €34.3 billion transacted in 2012, according to a recent report from CBRE.
The yearly total in European retail investment received a boost from fourth quarter investments, which reached €15.5 billion, the highest quarterly total since the fourth quarter of 2006 and almost double the 2013 third quarter total.
Earlier this month a
report from Cushman & Wakefield
showed similar record numbers for the European retail investment market.
Investment activity continues to broaden, with a revival in Southern Europe and Ireland during the fourth quarter, as well as increasing deals in fringe Central and Eastern Europe markets. Investors are also becoming more diverse, with more North American, Asian and Middle Eastern capital active across a range of retail segments and segments.
According to CBRE's latest report, the market witnessed the first major wave of investors looking beyond core-assets in major markets towards non-core opportunities during the third quarter.
"This trend accelerated in the last quarter, exceeding expectations in many markets, including those most affected by the eurozone crisis such as Spain, Italy and Ireland," John Welham, head of EMEA retail investment, CBRE, said in the report. "The most significant push factors behind this trend continue to be relative pricing, with investors increasingly looking for better yields, and constrained product availability at the core end of the market."
The strongest improvement in retail investments in 2013 was recorded in Iberia, with a 129 percent yearly increase, led by the Spanish market. North American investors dominated the Spanish retail investment market in 2013 with €1.3 billion of investment out of the €2 billion total.
Italy's retail investment activity in 2013 reached €2.2 billion, with international capital accounting for 87 percent of the total.
Investor diversity was a leading trend in 2013. Cross-border investments increased from 36 percent of the total in the first half of 2013 to 46 percent in the second half. Additionally, last year was the first to record a higher level of cross-regional investment compared to intra-European cross-border buyers, with €8.8 billion and €7.7 billion respectively.
"Among all cross-regional investors, North American buyers are the most active outside the core retail segments, particularly in the UK, contributing to a notable increase in last year investment activity," Iryna Pylypchuk, EMEA research and consulting, CBRE, said in the report. "This is expected to continue into the near term, but broadening across more markets, with Germany and France set to be the next main beneficiaries."