---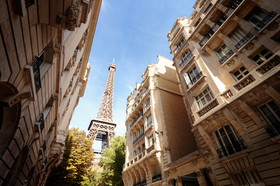 Based on Jones Lang LaSalle's Year End 2011 Global Capital Flows Report, there was US$410.6 billion of direct commercial investment in 2011, a 28 percent increase over 2010.
"Despite the financial crisis over the past two years, commercial real estate remains a core asset class for many investors," said David Green-Morgan, Global Capital Markets Research Director at Jones Lang LaSalle.  "The year 2011 finished with a bang and it was the activity in the European markets that grabbed the headlines in the final quarter of the year, against most people's expectations."
Highlights from the report include:
The level of cross-border purchasing activity rose from 27 percent in 2010 to 31 percent in 2011.
Cross-border purchases remain stable, accounting for 30 percent of total volumes in Q4 2011.
London finishes 2011 as most active city globally, with New York, Paris, Tokyo and Singapore rounding out the top five.
Transactional volumes in 2012 expected to match that of 2011, but downside risks remain prevalent.
In the fourth quarter of 2011, global direct investment volumes were four percent higher than the third quarter 2011, at US$106.2 billion.  This marks only the third time in the last three years that volumes had passed the US$100 billion mark.  Compared to Q4 2010, global direct investment transactions were down six percent in Q4 2011.
Cross border purchases as a proportion of the total remained very stable between Q3 and Q4 at 30 percent.  However, on an annual basis, investors have been more bullish, increasing the level of cross border purchasing activity from 27 percent in 2010 to 31 percent in 2011.  Total cross border purchases for 2011 was almost US$125 billion, a 47 percent increase over 2010.
"This is a firm indication that investors are prepared to increasingly look outside their own countries for suitable opportunities when macro circumstances allow," says Arthur de Haast, Lead Director of the International Capital Group at Jones Lang LaSalle.  "However, cross-border activity only tends to do well when the global economy is supportive.  If investor sentiment turns more negative, then it will be cross-border and inter-regional flows that will be the first casualty."
Regional Perspectives
The U.S. maintained its number one spot as the single largest source of real estate capital with more than US$25 billion worth of purchases in Q4; this was down 17 percent on Q3.  The upside came in Europe, with the majority of the main European markets, apart from the UK, all increasing.  The French led the way with a doubling of investment volumes domestically and cross border to US$7.6 billion in Q4 from US$3.4 billion in Q3.  This helped push their 2011 volumes 55 percent higher than 2010.
Top Investment Targets
London remained the most actively traded city in 2011 (US$24.3 billion) with New York City (US$19.2 billion) climbing into the second position.   Shanghai, on the strength of the Chinese economy, moved up from 13th position to 9th, trading US$7.2 billion in 2011.
Market Sectors
The office sector continues to be the favorite with investors, although retail is continuing the inroads it has made in recent years, reaching almost 30 percent of total transactions in 2011, the highest we have recorded.  Retail, industrial and hotels have all taken market share away from the office sector over the last two years.  Mixed-use sites lost the most in 2011, with transactional volumes down 35 percent from 2010, and down more than 50 percent from Q3 to Q4 2011.
Sign Up Free | The WPJ Weekly Newsletter
Relevant real estate news.
Actionable market intelligence.
Right to your inbox every week.
---
Real Estate Listings Showcase