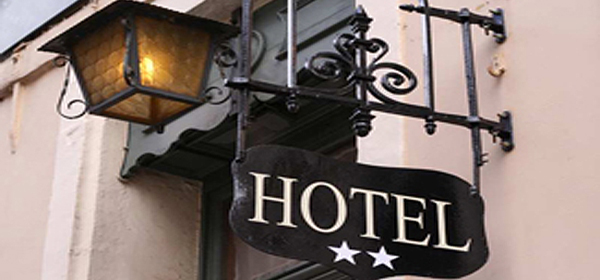 Europe Hotel Sector Enjoys Slight Increases in Occupancy, Room Rates in November
According to STR Global, the European hotel industry posted positive results in year-over-year metrics when reported in U.S. dollars, euros and British pounds for November 2011.
Year-over-year, November 2011 figures for Europe (U.S. dollars, euros and British pounds):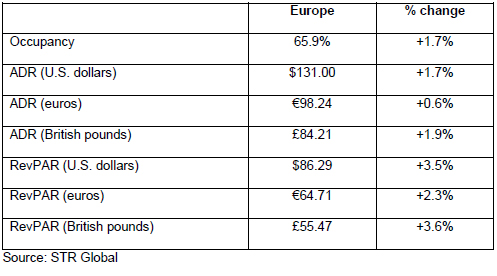 "European hotel performance continued to hold on with slight increases in occupancy and average room rate compared to November 2010", said Elizabeth Randall, managing director of STR Global. "Despite a weakening in the wider economic environment, demand is still up, growing 4.4 percent last month. With the year coming to close, European hoteliers reported 6.0-percent RevPAR growth for the 11 months this year when measured in euros, almost equally driven by occupancy and ADR increases. The second half definitely showed softening and weaker year-on-year growth resulting from the stronger growth levels we saw in the latter half of 2010".
Highlights from key market performers for November 2011 include (year-over-year comparisons, all currency in euros):
Performances of key markets in November (all monetary units in euros):
Aberdeen, United Kingdom, (+8.1 percent to 81.1 percent), and Budapest, Hungary (+8.0 percent to 53.9 percent), reported the largest occupancy increases for the month.
Athens, Greece, fell 13.8 percent in occupancy to 45.0 percent, posting the largest occupancy decrease.
Paris, France, achieved the largest ADR increase, up 12.2 percent to EUR227.32, followed by Florence, Italy, with a 9.2-percent increase to EUR116.27.
Two markets experienced double-digit ADR decreases: Cardiff, U.K. (-19.5 percent to EUR64.00), and Glasgow, U.K. (-14.3 percent to EUR71.44).
Paris (+16.4 percent to EUR179.48) and Budapest (+14.2 percent to EUR33.61) reported the only double-digit RevPAR increases for the month.
Cardiff fell 20.7 percent in RevPAR to EUR44.73, ending the month with the largest decrease in that metric.
Performances of key countries in November (all monetary units in local currency):