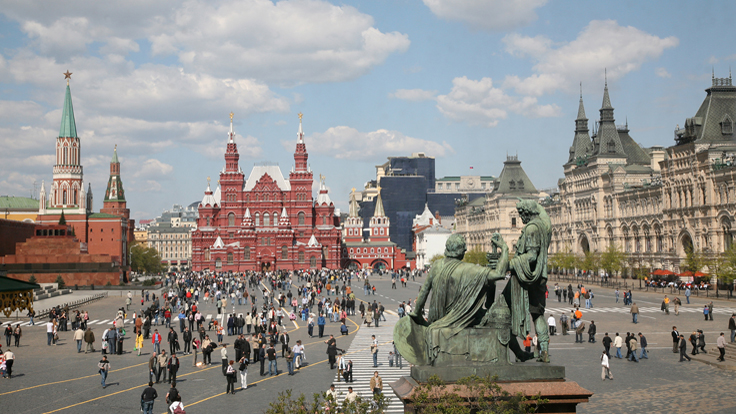 Moscow Hotel Market to Double in Five Years
Moscow's hotel market is forecast to add 13,000 new hotel room by 2018, possibly hindering average rates for the market, according to Jones Lang LaSalle.
The market is ending the year relatively flat compared to last year, with no occupancy growth across all segments. Only the luxury segment recorded any real growth in rate this year, at four percent.
"With several new hotels entering the branded segments, (including Sheraton Sheremetyevo, Kempinski Nikolskaya & Novotel Moscow City) we saw an increase in supply of seven percent and a similar increase of occupied rooms - bringing the market itself to a similar level to 2012 - but given the increase in supply there was the same increase in demand," David Jenkins, head of Jones Lang LaSalle' Hotels & Hospitality Group, Russia & CIS, said in the report.
In December, the first multibranded hotel complex -- Mercure / Ibis / Adagio Bakhrushina, 433 rooms in total -- opened in Moscow, so far not influencing the market yet, JLL reports.
In the last five years, an increase in hotel supply had been offset by an increase in demand.
"Since 2008, the number of available rooms within the five 'branded' segments has increased by 60 percent, by almost 4,000 rooms, whilst the demand (occupied rooms) has increased by 50 percent," Mr. Jenkins said. "Essentially supply and demand are keeping pace with one another - but at the expense of average rate (ADR) - which has dropped by 20 percent from 2008." JLL is now predicting the dramatic increase in hotel supply in the next five years, joined by further rate compression.
"Many of these new rooms are in the branded economy and mid-market segments and will essentially drain business from the local hotels but such a huge volume of new rooms will certainly impact the achievable occupancies and rates in the city going forward," Mr. Jenkins said.
Much attention in Russia is centered on Sochi and the Winter Olympics right now, with Hyatt, Accor, Swissotel, Radisson, Interstate, Marriott, Capella, among others, opening locations in the coming weeks and months.
However, Moscow is expects a significant range of new hotels in 2014 across all segments, JLL reports, including the Four Seasons 'Hotel Moskva' - 180-room luxury hotel; Marriott New Arbat - 234-room upper upscale hotel; and the Radisson Sheremetyevo - 379-room upscale airport hotel.