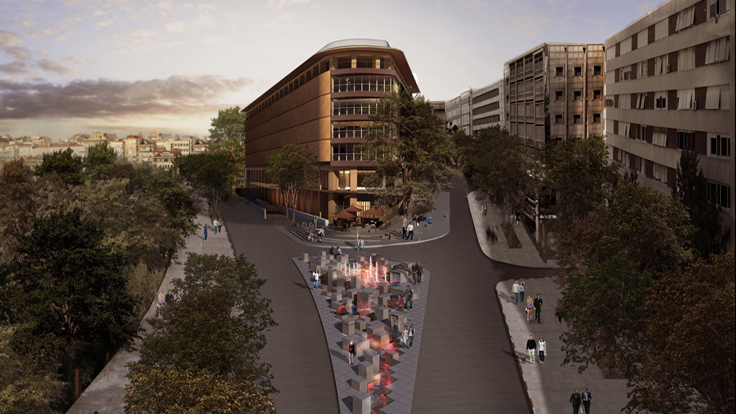 St. Regis Moves Into Turkey
St. Regis Hotels & Resorts has signed an agreement with Demsa Group to open the brand's first location in Turkey.
The St. Regis Istanbul, part of Starwood Hotels & Resorts Worldwide, is set to open in the first half of 2014 in the Nisantasi neighborhood. With designs from award-winning Turkish architect Emre Arolat, the new 118-room hotel will overlook Maçka Park and the Bosphorus, according to a company announcement. The hotel will include four suites with custom interiors by world-renowned designers and a 2,000-square-foot presidential suite.
"We look forward to a long-term collaboration with Demsa Group starting with the launch of our St. Regis brand in Istanbul, a thriving historical city that is becoming a major player in global travel," Michael Wale, president, Starwood Hotels & Resorts, Europe, Africa & Middle East, said in the release.
Demsa group started as a retail company and currently has 115 stores in Turkey. It has been investing in hotels since 2010.
"Demsa Group continues to contribute significantly to the increase of the confidence of global brands in Turkey's economy through initiatives and investments," Cengiz Çetindogan, Demsa Group chairman, said in the release.
Starwood currently operates nine hotels in Turkey under five different brands. Four of them are in Istanbul -- Sheraton Istanbul Maslak Hotel, Sheraton Istanbul Atakoy Hotel, W Istanbul and Le Méridien Istanbul Etiler.
"Owner and developer interest across our nine lifestyle brands is fueling Starwood's global growth both in primary and secondary markets," Bart Carnahan, senior vice president, acquisitions & development, Starwood Hotels & Resorts, Europe, Africa and Middle East, said in the release. "The addition of a St. Regis hotel in Turkey to our brand portfolio is further proof of the exceptional opportunities for both leisure and business development in the country across all sectors of the hospitality industry."
The hotel company plans to open its tenth location in Turkey, the Sheraton Adana Hotel, later this year and the Sheraton Samsun Hotel in 2014.