---
Four years after Related Group emerged as a symbol of Miami's condo crash, the company has 11 projects with more than 2,500 condos in development in south Florida.
Another 10 land deals for condo projects are in advanced stages of discussion, said Carlos Rosso, president of Related's condominium development division,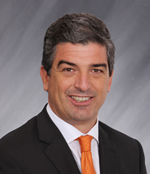 Carlos Rosso
"We are doing a launch every four months," said Mr. Rosso, in an interview with
World Property Channel
.
But this is not the same Related that made international headlines when the condominium market in Miami collapsed. Related struggled to repay lenders on several ambitious projects, including the $1 billion Icon Brickell, which completed in 2008.
Today, instead of focusing almost exclusively on Brickell and downtown Miami, the company's projects are sprinkled around the Miami area, targeting different buying groups. Related's roster of on-going projects includes towers in Aventura, Hallandale Beach and Hollywood Beach.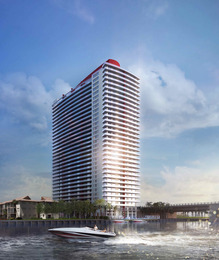 Rather than trying to create new neighborhoods, Related is now "focused on building condominiums in areas that already have office buildings that were built in the last cycle or that are going to evolve due to shifts in the commercial markets," Mr. Rosso said.
Once concentrated almost exclusively on luxury condominiums, the company is now targeting an array of price points, including some units under $200,000. In addition to condos, Related is developing 3,000 rental apartments and 5,000 "affordable" housing units. The affordable housing units are an initiative of a division launched in 2009, Related Urban Development Group.
"As a company, we haven't put all our eggs in the condominium business," Mr. Rosso said. "It has allowed us to gain some flexibility."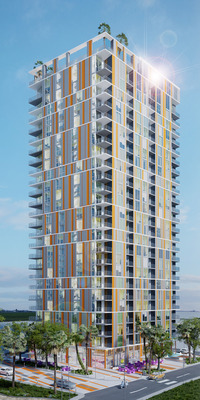 Nevertheless, the company is once again unmistakably leading the charge into Miami-area condos, which remains a volatile market. In recent months
condo prices have been rising in dramatic fashion
, which has led to another surge in new project announcements.
There are 99 condo projects in the pipeline in the greater Miami area, with 21 under construction, according to data tracked by Condo Vultures.
In many ways, Miami is starting the next cycle, said Peter Zalewski of Condo Vultures. The current level of construction activity is similar to 2003, he said.
But as the boom cycle repeats, there are still storms on the horizon, especially if the new market is once again swamped by new condo towers, he said.
"The first ones into the market are likely to be successful," Mr. Zalewski said. "It's the third and fourth ones in that will be questionable."
But Related sees the recent level of sales activity as evidence that demand is strong, while the supply of units is drying up.
"I think everybody is surprised how fast the market rebounded," Mr. Rosso said. "It is testament to Miami's growth."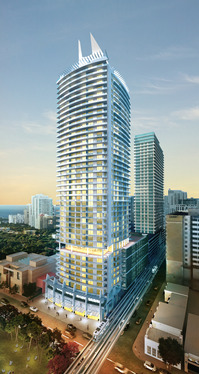 But it's a different market. With bank financing for condo developments scarce, Related is largely funding developments with pre-sales to buyers.
Like many developers, Related has changed its payment structure, requiring buyers to pay up to 50 percent of the total cost in the early stages. In the past buyers typically paid 20 percent upfront and the balance on handover.
The low deposits famously encouraged flippers and speculators, who looked to quickly resell the project, in many cases before it was built. When the market turned, many buyers walked away from their deposits rather than purchase a unit that had already lost a large chunk of its value.
Today Related typically won't start construction on a project until 80 percent of the project has been sold, Mr. Rosso said.
"It is a very, very safe way of developing," he said. "Get a bigger deposit down and they [buyers] don't walk away."
Off plan sales have dried up in many parts of the world, where buyers are reluctant to commit money to a project until there is proof it will be built. But South Florida continues to be bolstered by a steady stream of customers from Latin America, who typically account for 50 percent or more of a condominium project's sales.
Related has collected more than $300 million in deposits, Mr. Rosso said.
"It's a big sign of confidence in Miami," he said.
Sign Up Free | The WPJ Weekly Newsletter
Relevant real estate news.
Actionable market intelligence.
Right to your inbox every week.
---
Real Estate Listings Showcase