---
Here are my personal picks for the Top 10 cities on Earth. Some of them may surprise you. But all of them touch me on some level (or on several levels!)...for their creativity, their innovation, their history...or, to me, the most important aspect of all...their soul.
How about you? What cities touch you?
#10 - CAPETOWN, SOUTH AFRICA -
Capetown is not only a model for how different peoples (and there are a lot of different ethnicities and nationalities here) can live in harmony, but also how they can create a vibrant international city. Take a sightseeing tour in one of the bright red double-decker buses. Hop down to the scenic beaches. Visit Boulders Penguin Colony, where you'll meet a couple of thousand of the wobbly denizens. Sample some of the innovative African or Indian or European cuisine. Trek the highlands of Cape Point, for some magnificent views. Browse the colorful street markets such as Greenmarket Square. And take the cable car to the top of Table Mountain, where the true soul of the tip of the African continent reveals itself.
#9) HONG KONG, CHINA -
The business of Hong Kong is business, whether it takes place at one of the thousands of street-side food stands, or in one of the towering skyscrapers. As a result, this city hums with a palpable energy. If you take the Peak Tram up to the top of Hong Kong Island, you'll find excellent restaurants with stunning views. Wander through Hong Kong Park for some delightful interactions with the locals. My favorite way to see this city, though, is to take a ride on an old wooden junk, as it weaves past waterborne traffic and massive towers. And, if you can, stay at The Peninsula, still bathed in the Colonial elegance it's exuded since the 1920's.

#8) EDINBURG, SCOTLAND, UNITED KINGDOM -
To me, there's something very spiritual about Edinburgh. Maybe it's the surrounding Highlands, their shadow-darkened, rocky cliffs holding the secrets of a thousand years. Maybe it's the sound of bagpipes from distant corners of the city. Maybe it's the men who still wear kilts (no, don't even bother asking them about underwear!). Maybe it's Princes Street Gardens, separating the old town from the newer. Maybe it's the Royal Mile, at the end of which lies the Holyrood Palace, home of the British monarch in Scotland. Or maybe it's the towers and thick walls and turrets of Edinburgh Castle, overlooking the city as it has for centuries.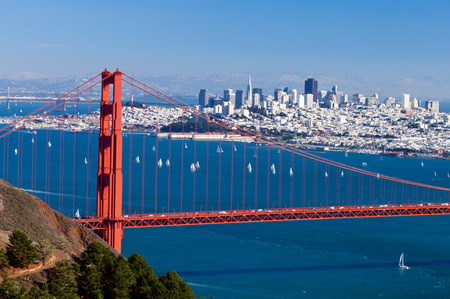 #7) SAN FRANCISCO, CALIFORNIA, USA -
It doesn't take long for San Francisco to touch you. All you have to do is take the ferry back to town from Marin County in late-afternoon, and watch the Pacific fog roll in and envelope the Golden Gate Bridge. Or walk (or try to walk!) on Lombard Street, the "crookedest street in the world." Or stand at Fisherman's Wharf while enjoying seafood on sourdough bread, and watching the resident seals play. Or navigate this city's hills by clanging cable-car rather than by foot. Or visit the North Beach neighborhood at night, for some great Italian food and then some jazz. Or make a late-night run to Chinatown, for some dim sum...
#6) RIO DE JANEIRO, BRAZIL -
Rio! It's the glitziest, showiest, most frenetic, most colorfully-costumed (or barely-costumed!) city in the world. Yet, it's also a city of surprising majesty. In its magnificent setting, wrapped around a scenic bay and backed by (and sometimes wrapping around) huge green mountains. In its Christ the Redeemer statue on Corcovado Mountain - 124 feet tall, and with arms stretching out 92 feet - seeming to embrace the city and its people. In its stunning views from Sugarloaf Mountain, accessed by a cable-car ride. In its music. In its foods. In its samba. In its soccer. In its street life. Rio's more than just a gigantic, continuous party. It's a city with soul.
#5) QUEBEC CITY, QUEBEC, CANADA -
Quebec City is the only walled, fortified city north of Mexico. Its "Old City," the original 400-year-old settlement on the St. Lawrence Seaway, is characterized by narrow cobblestone alleys festooned with hanging banners; stone buildings with wooden flower boxes and red or blue roofs; and the ancient plaza and Notre Dame de Victoires Church. When you stand on the Plains of Abraham, looking down toward the St. Lawrence, you're standing on hallowed ground - here, in an epic 1759 battle, the fate of Canada was decided. In Quebec City, the cuisine, customs, language, and architecture are a delightful mix of Old France and New World Quebecois. Have dinner at Aux Anciens Canadiens, with an intimate, warm ambience. And afterwards, walk to the Rue de Tresor, an alley where wonderful artists display their paintings of the city.
#4) ZURICH, SWITZERLAND -
Zurich is a charming city - in many ways like a small, friendly village - bisected by the picturesque Limmat River, and filled with all things quintessentially Swiss. Chocolates, for instance; don't plan on dieting here! (And do plan on trying a local dish called raclete, a wonderful concoction involving melted cheese, potatoes, and pickles.) Ancient cathedrals and guild halls. Interesting shops. Mountains as a scenic backdrop, and beautiful villages within short drives. An Old Town where you can walk on cobblestoned streets or sit and enjoy the view of the Limmat. A huge sidewalk chessboard on the Lindenhof overlook, where the pieces are human-sized (but easy to move), and where spirited games are always taking place. And a cruise along the river, through an Old Europe city (with trendy new neighborhoods!) that moves to its own beat.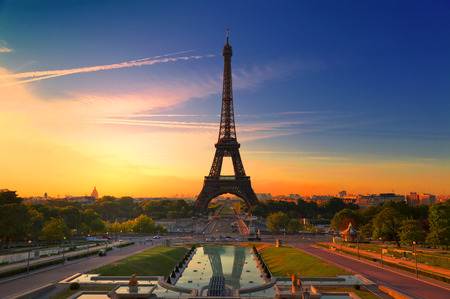 #3) PARIS, FRANCE -
Ahhhh...Paris. The City of Light. The Eternal City. It glows with a romantic, sensuous, timeless warmth. The Notre Dame Cathedral on Ile de la Cite, with its gargoyles overlooking the city since 1163, surrounded by cozy bistros with wonderful food. The Left Bank, where you - and your dog, and your monkey - can sit at a table and watch the world go by while you sip on a local Burgundy. The Champs Elysees, lined with fashionable shops leading to the Arc de Triomphe. The Gardens at Tuileries. The Louvre, home to the Mona Lisa and the Venus de Milo. The Bateaux Mouche boat ride down the Seine, past the people relaxing on the banks with a newspaper or a glass of wine and a long loaf of bread and a tray of brie. And, of course, Gustav Eiffel's tower piercing the sky at 1,063 feet, and seeming to light up the entire city at night...
#2) NEW YORK, NEW YORK, USA -
This is the most electric city in the world! The home of media, advertising, fashion, and finance...as well as art and culture, food, architecture, and a dozen other fields, as well. This is the city that pioneered the skyscraper - building urban cores up instead of out - changing urban architecture forever. This is one of the multi-ethnic capitals of the world, with hundreds of distinctive neighborhoods and festivals. This is Radio City Music Hall. The Empire State Building. Rockefeller Center. The Statue of Liberty. Wall Street. Lincoln Center for the arts. Fifth Avenue for museums and shopping. Little Italy and Chinatown. Greenwich Village. SOHO (South of Houston Street). Very trendy Brooklyn, just across the harbor from Manhattan. This is the city that glows for twenty miles around at night. This is...New York!
And, now, my favorite city on Earth...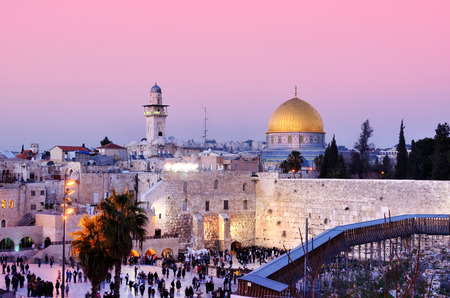 #1) JERUSALEM, ISRAEL -
It's a Holy City for three of the five major religions...and that in itself makes it unique. As such, it's Earth's most historic city...and certainly it's most spiritual. And, to me, this colorful, energetic, complicated, teeming mass of people and beliefs, living in a city that measures its age in thousands of years, is actually a symbol of hope. Why? Because it's a living laboratory of disparate peoples all trying to find a way to live together, to make the best of their lives, and to give a better life to their children. Here, in a ten-minute walk, you can pass a Chassidic rabbi, a Muslim Imam, and a Christian priest. In Jerusalem, you can see the Western Wall of King David's Temple, the Dome of the Rock, and the Via Dolorosa all in the same morning - by walking. Here, the colorful street markets and souks burst with activity. Here, modern civilization and ancient civilization are but a turn of the corner apart. The sights and sounds and smells and sensations are like nowhere else. When you stand in the surrounding hills and look down at the city at sunrise or sunset, and its ancient sandstone walls glow with a golden tinge, and its towers and minarets gleam with the first - or last - rays of the sun...you'll know why Jerusalem is my favorite city on Earth.
What's yours? We look forward to hearing from you!
Sign Up Free | The WPJ Weekly Newsletter
Relevant real estate news.
Actionable market intelligence.
Right to your inbox every week.
---
Real Estate Listings Showcase