---
Expedia Reveals 2011 "Insiders' Select" List Featuring the World's Top Hotels for Quality and Value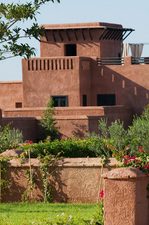 This week Expedia released their annual 2011 Insiders' Select results. Insiders' Select is a global program that identifies the top hotels based on "quality and value," rather than pure luxury. The ranking is determined primarily by Expedia customer reviews. Every year more than 500,000 reviews are submitted, verified and analyzed to compile the Insider's Select list.
This year's top 10 Expedia Insiders' Select properties are:
1. Lodge - Seattle, Washington (USA)
2. iQ Hotel Roma - Rome, Italy
3. Hotel Antiche Figure - Venice, Italy
4. Hotel Berchielli - Florence, Italy
5. Hotel Monterey Kyoto - Kyoto, Japan
6. The Nines - Portland, Oregon (USA)
7. Les Terres M Barka - Morocco, Marrakech
8. K&K Hotel Central - Prague, Czech Republic
9. Hotel Teatro - Denver, Colorado (USA)
10. Sofitel New York - New York, NY (USA)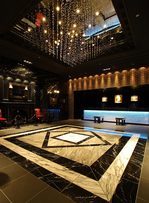 "When it comes to hotels, opulence is a fairly easy thing to measure. What's more difficult to measure is value - those hotels that regularly deliver a quality experience night in and night out. Insider Select features the world's top hotels for value," said John Morrey, vice president, eCommerce at Expedia, Inc. "These determinations come from our customers. Every year, hundreds of thousands of travelers take the time to share their experiences with Expedia and with one another. The 2011 Insiders' Select List reflects that collective wisdom."
The Insiders' Select program debuted in 2007. This year, Expedia made the requirements more rigorous; the company required more reviews per property and higher scores per review to make the list. The 2011 winners are the top 500 hotels globally, out of the more than 135,000 properties offered on Expedia sites internationally. Hotels that made the 2011 list received an average review score of 4.7 and a 98.2% recommendation rate.
Three components are considered when ranking a hotel:
Customer Reviews: Reviews are the most powerful testament to the quality of a hotel. Travelers submit reviews after completing a stay at a given hotel. Expedia verifies that each review is legitimate. The company has a comprehensive method of ferreting out fake reviews. More than 500,000 hotel reviews were analyzed over the past year.
Market Manager Input: Expedia employs hundreds of market managers in cities across the globe. These market managers work closely with Expedia's hotel partners to maximize the value the hotels get from Expedia's global online travel marketplace.
Value Rating; Expedia compares each property's average daily rates to those of similar properties, to assess the hotel's relative value. This makes it easy for busy travelers to identify hotels that deliver an excellent experience at a comparatively good value. Hotels that routinely exceed customer expectations - in their customer service, amenities, competitive pricing and more - see that emphasis reflected in their rankings.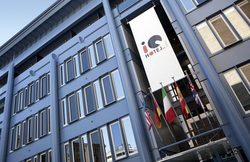 The 2011 Insiders' Select list highlights true quality and value in the hotel industry with a remarkable cross-section of properties in different regions, representing various accommodation types and star rating categories. The feature that each Insiders' Select property has in common is a surpassing commitment to value.
Of the 500 properties on the list, 55 are also "VIP Access" hotels. Elite Plus members can earn free room upgrades and VIP perks at such hotels. Elite Plus customers are those who book more than 15 room nights, or spend more than $10,000 on hotels and airfare, in a calendar year.
Expedia.com
is one of the largest global online travel sites helping millions of travelers a month plan and book travel.
---
Sign Up Free | The WPJ Weekly Newsletter
Relevant real estate news.
Actionable market intelligence.
Right to your inbox every week.
---
Real Estate Listings Showcase