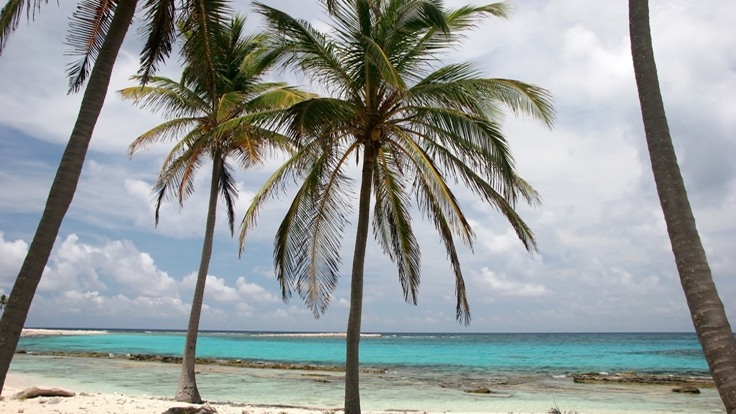 Belize Developer Moving Ahead With Island Project
A Belize developer has revived plans to build a $100 million tourism and cruise ship facility on islands southeast of Belize City.
In a public conference last week, Michael Feinstein, president of the Feinstein Group of Companies, detailed plans to build a deep water port on Stake Bank Caye for a cruise ship dock, as well as a retail, marina and residential development on nearby North Drowned Caye. A concrete causeway would connect the islands to the mainland.
The project has been discussed for a decade but the development was delayed by "government interference," Mr. Feinstein told the conference. The current plan still does not have government approvals, but Mr. Feinstein said the proposal is back on the agenda.
Cruise lines have been actively looking for an alternative to the current Fort Street Tourism Village in Belize City, which was also developed by Mr. Feinstein's company. The Stake Bank project should be supported as part of evolution of the cruise industry in Belize, Tom Greenwood, president of the Federation of Cruise Tourism Associations of Belize, said at the meeting.
"Anytime you want to come out to Fort Street Tourism Village, and you see the living hell that's taking place there, then you'll understand what evolution is all about," Mr. Greenwood said, according to local press coverage. "The cruise lines are not happy with a lot of the stuff that happens there."
The announcement of the Stake Bank project comes a month after
Norwegian Cruise Lines announced plans
to spend $50 million on a terminal facility on Harvest Caye, near Placencia.
Other cruise lines have been pursuing a variety of options. Royal Caribbean is "hoping to be an investor" in the Stake Bank project, Mr. Feinstein said.
But the project will likely face stiff opposition from environmentalists. The causeway proposal, in particular, is drawing criticism, especially over the potential impact to the local manatee population.
Some hoteliers have also criticized cruise ship proposals, arguing the ships harm the environment and contribute little revenue to the local economy.