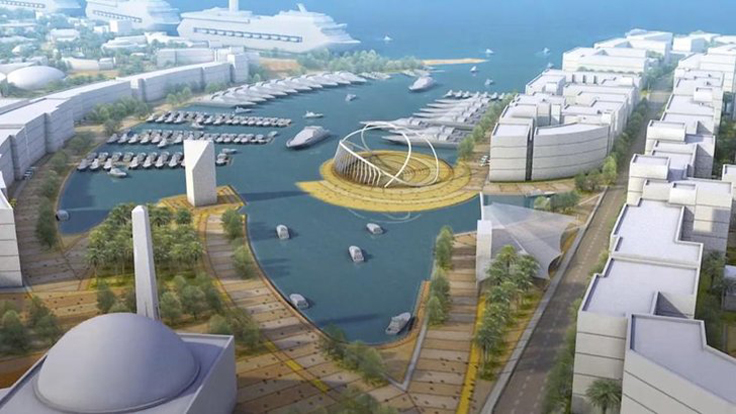 Qatar Dreams of $5.5 billion Island Project
Barwa Real Estate announced plans this week to build a $5.5 billion residential and resort project on an island off the coast of Qatar, including five temporary floating hotels to accommodate visitors for the
2022 World Cup
.
The pedestrian-only development, Oryx Island, would also include a cruise ship terminal, a water park, hotels, commercial space and a 250-hectare resort.
The hotels would be large enough to accommodate as many as 25,000 people, Barwa's chief executive Abdulla Abdulaziz Al Subaie told reporters during the Cityscape Qatar event this week.
But don't make your reservations quite yet. Mr. al-Subaie acknowledged to reporters that the project is only in the conceptual stage. And Barwa, the real estate arm of Qatar's sovereign wealth fund, like many developers, has struggled to turn many of its ambitious concepts into reality.
"Plans are intended to reflect the ambitions of the young state of Qatar, striding towards upgrading the Qatari community, and pushing it ahead to the ranks of other developed nations," Barwa said in a statement.
Mr. Al Subaie told reporters there would be "a short term demand for hotel rooms," and several reports linked the project to Qatar's preparations for the World Cup in 2022. But Barwa later denied the project is connected to the World Cup.
"The Oryx Island & Gulf Resort are projects proposed by Barwa Real Estate in the waters of the Arabian Gulf to support the economy diversification plans in Qatar and not in any way related to the projects of the World Cup 2022," according to the Barwa statement.
The plan may only be a dream at this point, but there is a video: