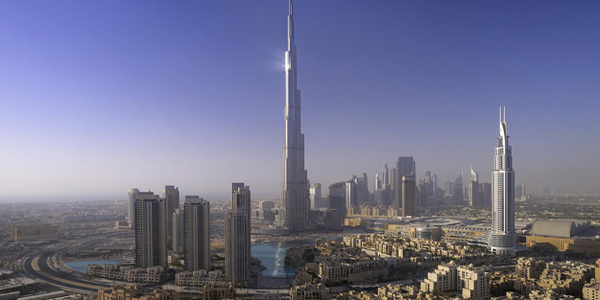 Dubai Hotel Rooms Growing More Expensive
The average daily rate for a hotel in Dubai jumped 7.9 percent in 2012, thanks to a steady roster of conventions and events in the city, a new report says.
Visitors to Dubai can now expect to pay an average of $234.99 for a hotel room, one of the highest rates in the region, according to Al Tameer, the Kuwait-based research firm. However, Dubai's already healthy occupancy rate saw little movement, with an average of 72.5 percent of the hotel rooms in the United Arab Emirates occupied in 2012, compared to 71.1 percent in 2011.
In December, Dubai's occupancy rate reached 84.6 percent, a small increase from the 83.7 percent recorded in December, 2011, Al Tameer found.
Cairo, which was recovering from the upheaval of 2011, recorded the largest jump in occupancy in the Middle East and North Africa region in 2012, moving to 45.6 percent from the dismal 36.6 percent a year earlier. Hotel occupancy rate in Amman, Jordan, rose to 65.0 percent in 2012, up from 56.4 percent in 2011.
Fast-growing Jeddah in Saudi Arabia recorded the largest increase in average daily rate in 2012, jumping 9 percent from 2011 to $221.97, driven by "strong corporate and leisure demand," the firm said. Saudi Arabia's overall occupancy rate jumped to 62.1 percent from 57.8 percent in 2011.
The biggest decrease in average daily room rates occurred in Beirut, where rates dropped 10 percent from 2011 to $186.62.
Overall, occupancy rate in the Middle East and North Africa rose to 60.3 percent up from 56.8 percent in 2011, but the average daily room rate fell 0.5 percent to $161.64.
In 2012, 68 hotels were launched in the region, including 15,735 hotel rooms. The "upper upscale" segment added the most rooms--3,600 in 10 properties--followed by the luxury segment, which added 11 hotels with 3,508 rooms.