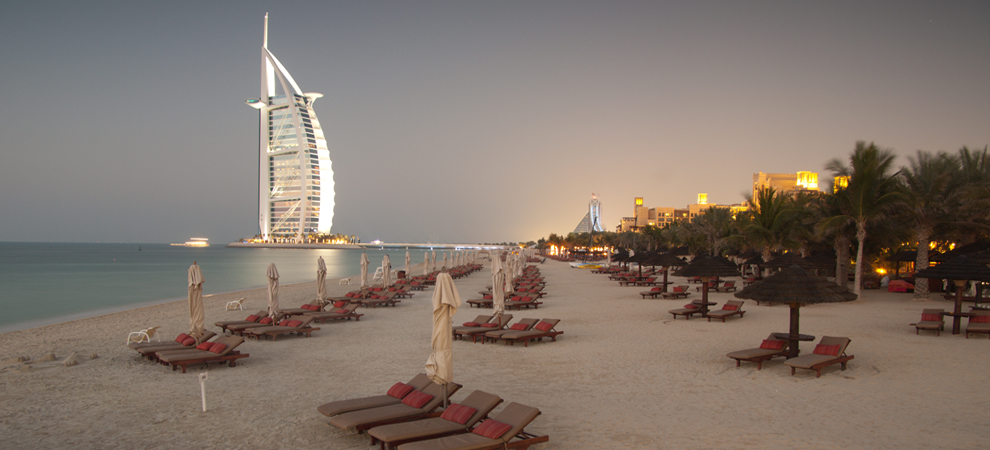 Middle East, Africa Hotels Post Mixed Results
According to STR Global, the Middle East and Africa region reported mixed performance during August 2014 when reported in U.S. dollars.
In August, the region reported a 14.8-percent increase in occupancy to 64.3 percent, a 7.5-percent decrease in average daily rate to US$141.66 and a 6.3-percent increase in revenue per available room to US$91.09.
"This month RevPAR grew 6.3 percent, primarily driven by occupancy growth across all sub-regions", said Elizabeth Winkle, managing director of STR Global. "Egypt reported strong performance for the second consecutive month, due in part to low performing comparable in 2013 when the country experienced an outbreak of violence as the military moved to clear protest camps and resulted in a period of political instability. The question remains whether this uptick is the beginning of a turnaround for Egypt".
Highlights among the Middle East/Africa region's key markets for August 2014 include (year-over-year comparisons, all currency in U.S. dollars):
Cairo, Egypt, jumped 180.5 percent in occupancy to 58.8 percent, reporting the largest increase in that metric, followed by Riyadh, Saudi Arabia (+35.1 percent to 48.3 percent), and Beirut, Lebanon (+23.0 percent to 59.5 percent).
Nairobi, Kenya, fell 13.8 percent to 58.1 percent in occupancy, posting the only decrease in that metric. Nairobi also led the RevPAR decreases, falling 18.2 percent to US$81.00.
Cape Town, South Africa (+8.7 percent to US$100.60), and Cairo (+8.6 percent to US$108.29) achieved the largest ADR growth.
Dubai, United Arab Emirates, fell 5.6 percent to US$181.83 in ADR, experiencing the largest decrease in that metric.
Six markets reported RevPAR growth of more than 20.0 percent: Cairo (+204.6 percent to US$63.65); Riyadh (+28.7 percent to US$103.45); Cape Town (+26.8 percent to US$61.46); Manama, Bahrain (+24.1 percent to US$110.52); Beirut (+23.2 percent to US$101.17); and Jeddah, Saudi Arabia (+21.2 percent to US$206.23).