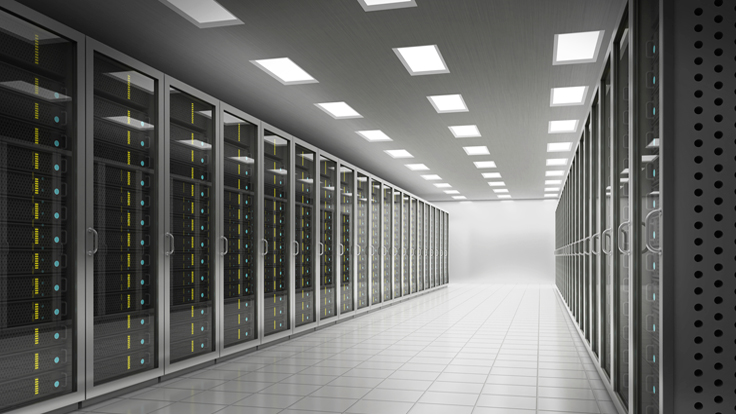 NSA Spying a Boon to Data Centers
The U.S. government's desire to spy on citizens is helping to fuel an unprecedented growth in data centers around the U.S.
The National Security Agency is opening a new $1.2 billion data center in Utah later this year, which some experts believe will play a key role in the controversial program to analyze call data from Verizon customers. A 2012
cover story in Wired
labeled the project the "country's biggest spy center."
But government spy bases are only one element driving demand for data center sites, which experts list as one of the fastest growing sectors in the industrial space. The movement toward cloud computing, as well as the increasing business of compiling and correlating data on customers, are creating a need for high-tech data "farms."
"Demand [for data centers] is outpacing supply in the United States," Bo Bond, managing director for Jones Lang LaSalle, told
World Property Channe
l. "Whether we like it or not, we're retaining more and more data."
International Data Corporation recently estimated that the technology and services market would grow at a 31.7 percent compound annual rate for the next few years, developing into a $23.8 billion business by 2016. The volume of global internet traffic is expected to quadruple from 2010 to 2015, Cisco estimates.
The supply of data centers is increasing in 75 percent of the top 20 markets in the U.S. tracked by Cushman & Wakefield, and more than half of those markets are currently under-supplied, according to the
Data Center Journal
.
Space is not the prior issue for data centers, it is electricity, Mr. Bond said. Special considerations are also needed for air conditioning and security, among other elements.
While once government agencies and large companies preferred to build their own data centers, more and more companies are choosing to convert existing structures for data centers. In May, Sears Holdings announced the creation of a new division, Ubiquity Critical Environments, to market space from former Sears and Kmart stores as data centers.
The Utah facility is only one of several government projects in development. The NSA recently broke ground on an $860 million data center at Fort Meade, Maryland, according to news reports. The project will cover 600,000 square feet, including more than 70,000 square feet of technical space.