---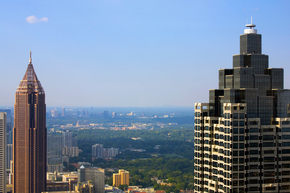 Sales of office properties in the US worth $2.5 million or more totaled $5.4 billion in July, down 10% from a year earlier, the third consecutive month of decline, according to Real Capital Analytics' (RCA)  "US Capital Trends Office" report for July.
Unlike in the recent past, suburban office buildings have gained popularity. The sales volume of suburban office properties in July was $3 billion, greater than the volume for CBD properties, which was $2.4 billion. While CBD property sale volume was down 40% year-over-year, the sales volume for suburban properties was up 51% year-over-year, according to RCA.
Sales of several medical office portfolios helped add to the sales volume of suburban office properties in July, but the trends are still positive for suburban offices, even excluding portfolio sales, according to the RCA report. Individual property transactions of suburban office buildings were up 39% year-over-year in July.
So what is going on? "Generally speaking, investors are moving to suburban offices, because CBD offices in primary markets are trading at such low yields that it doesn't make sense for most investors to buy in the CBD. As a result, many investors are shifting to the high quality suburbs," says Ben Carlos Thypin, director of market analysis at RCA.
Meanwhile, public REITs, that still have access to cheap, unsecured debt, have chosen to acquire a lot fewer offices in 2012 than in 2011. After accounting for 20% or more of office acquisitions in Manhattan, San Francisco, Boston and Chicago last year, they are responsible for 5% or less of the dollar volume in those markets so far this year, according to RCA. "Presumably, they too are looking for transactions with better yields," says Thypin. "Two office REITs, SL Green and Vornado, have been investing a lot more in retail (and, to a lesser extent, multifamily) than usual," he says.
"Institutions and equity funds are on track to buy slightly more office properties in 2012 than in 2011, maintaining their leading role in the marketplace. With a strong preference for CBD properties, the average yield on institutional office acquisitions of 6.5% --a full 100 basis points below the other sectors-- reflects the core locations and strong tenancies" they seek, according to RCA.  
In other news in the RCA report: the largest sale closing in July was not in Manhattan, but in Queens, where the $1.4 million-square-foot One Court Square property was sold for $481 million to a group of private  investors. "Improved financing conditions are fostering the rebound of private sector investment, a positive development that should benefit a broad array of markets," said the report. Thought of as generally opportunistic, private buyers are averaging well over 7.5% initial yields on their office acquisitions, according to RCA.
Finally, foreign acquisition of office buildings is still important to the US market.
In fact, according to RCA, even though foreign acquisitions of US office buildings are 34% behind the pace averaged in 2011, the US office market remains a favorite of global investors. "In fact, 18% of all recent cross-border acquisitions have been in the US, a five year high," said the report. And foreign buyers have been behind almost half of the transaction volume in Washington, D.C. in 2012.  
Sign Up Free | The WPJ Weekly Newsletter
Relevant real estate news.
Actionable market intelligence.
Right to your inbox every week.
---
Real Estate Listings Showcase