---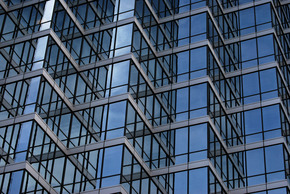 Real Capital Analytics has identified $375 billion of distressed property during this current commercial real estate cycle, but at this point about 55% of that distress has been worked out, or the property has been sold to a healthy third party, says Dan Fasulo, managing director at Real Capital Analytics. More properties are exiting the distress category than are added (to it) at this point, he says. "So it looks like we are in the later innings (of this cycle). We've climbed over the peak and are now on the way down."
In the second quarter of this year, RCA identified the lowest amount of distress in the commercial real estate market "since before Lehman," says Fasulo, "so if you are an investor waiting for distressed properties to show up at your door step," you're out of luck. "Even savvy investors misread how the distressed environment would play out this cycle. These properties have been more difficult to access than investors had thought they would be."
"Properties aren't going through the foreclosure process, winding up with banks and then being sold for (practically) nothing, like in the early 1990s. In this cycle, you had to acquire a loan, then work with outside advisors and lawyers to take control. There have been a lot of behind the scenes negotiations and private equity firms or opportunistic investors have been buying notes in order to take over the assets," this time around, he says.
"Defaults and transfers to special servicing of loans secured by commercial properties remain material, but are slowly declining and totaled $10.8 billion in Q1 2012," according to the "Distress Update," in RCA's Mid-Year Review.
In the office market, 57% of the distress has been worked out thus far and almost $44 billion worth of properties are still in the distress column, the biggest total of all the property types.
Next are apartments, a category in which there are still $33 billion worth of distressed properties, but 59% of the distress in this market has already been worked out and the amount of distress in the second quarter was down 14%, the highest percentage among all the property sectors.
"Workout activity escalated in Q2 (2012), and totaled $16.2 billion, reducing distressed balance by a net $5.4 billion, the second largest quarterly reduction to distress balances this cycle," according to RCA's Distress Update.
One transaction that resolved a "troubled situation," according to the RCA website, was for the Doral Golf Resort & Spa in Miami, which was purchased by the Trump Organization in February for $150 million or $216,450 per unit. Another property on the RCA website, which had a "troubled situation," was the Fontainebleau Miami Beach Resort, which was refinanced in April. The property was appraised at $1.1 billion, or $731,383 per unit. The new owner is Istithmar World PJSC.
Distressed property sales account for only about ten percent of sales now, says Fasulo versus 20% to 25% at the top of the market in 2010.
Sign Up Free | The WPJ Weekly Newsletter
Relevant real estate news.
Actionable market intelligence.
Right to your inbox every week.
---
Real Estate Listings Showcase