---
The $85 billion chunk that will likely be extracted from the US federal budget, and therefore the US economy, during the process of sequestration-- slated to begin on March 1--will be a blow to US commercial real estate.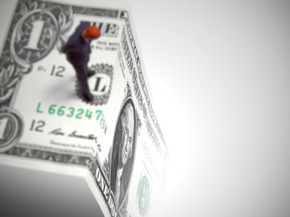 Because the federal government is omnipresent--as an office tenant, as a builder of roads, bridges, military facilities, prisons and even offices--the revenue that the federal government contributes to the commercial real estate economy will be missed. Construction contractors and office leasing brokers are among the ones most likely to be affected.     
Government Properties Income Trust, Corporate Office Properties Trust, Piedmont Office Realty Trust, First Potomac Realty Trust, Brandywine Realty Trust and Vornado Realty Trust--all REITs with heavy exposure to Washington, D.C.--ended the day in negative territory on Monday, reported SNL Data Dispatch, an online newsletter put out by SNL Financial LC, referring to stock market trading.
REIT analyst John Guinee with Stifel Nicolaus told the SNL Financial newsletter that the sequestration would damage office fundamentals in Washington, D.C. REITS, such as First Potomac and Vornado, that own a lot of "commodity product," will cut rents to lure tenants, he said.
According to a February 7, 2013 report by the Associated General Contractors of America, "...the sequestration process would reduce many federal construction investment accounts in FY 2013 with the exception of the Highway Trust Fund, Airport Improvement Program, Department of Veterans Affairs accounts, and General Service Administration accounts. By AGC's estimates, the cuts to federal construction accounts could exceed $4 billion."
Sequestration will affect a broad range of construction projects, including drinking water and wastewater facilities, military housing, and affordable housing. Affordable housing will be affected because of cuts to the Department of Housing and Urban Development.   
Tom Mertz's company may be one of the casualties of sequestration. Mertz, who is senior vice president and federal division manager at Sundt Construction, Inc. in Tempe, Arizona, says that about 25% of his company's annual revenue, which is about $1 billion, comes from the US government. As a construction contractor for the federal government, he says, "the biggest challenge (with regard to sequestration) is that it will be disruptive to the business planning process."
"Every year, we propose and bid on 20 to 25 government contracts. Sequestration won't impact our current contracts, but it would make it difficult to plan our business, because it would stall our hiring and investment decisions," says Mertz.
Currently, Sundt is working on two separate projects at Marine Corps base Camp Lejeune in North Carolina, which are called BEQs (bachelor enlisted quarters).  The total contract value for both projects is $80 million. In addition, the company is working on barracks for the US Army at  Ft. Sill in Oklahoma, Ft. Campbell in Kentucky and Ft. Polk in Louisiana. The company, which also constructs wastewater treatment plants, roads, bridges and highways, works for municipal governments and the private sector in addition to the federal government, says Mertz.
Because Sundt is diversified, says Mertz, the hit from sequestration won't be severe. "But if it continues and things remain unresolved," that will be a different matter, he says. "A 20% to 25% cut in revenue would be a blow to our organization," says Mertz. 
Sign Up Free | The WPJ Weekly Newsletter
Relevant real estate news.
Actionable market intelligence.
Right to your inbox every week.
---
Real Estate Listings Showcase