---
Legendary financier and corporate raider T. Boone Pickens is one of the initial investors in a fund looking to profit from converting swatches of pristine Western wilderness into sports ranches for hunting and fishing.
In the last year Sporting Ranch Capital has used its initial $30 million fund to buy four ranches in New Mexico, Colorado, Idaho and Utah, and is negotiating for two more.
"This is a big boy asset class," said founder Jay Ellis, in an interview with
World Property Channel
.
The fund wants to create a "new end-market" for sports ranches. Mr. Ellis targets properties priced between $2 million and $8 million with postcard locations and "live water." He typically wants to spend about $250,000 or less to add services to the property and enhance the fish and wildlife habitats, and then flip the land as a sports ranch.
"These are finite assets in diminishing supply... There is never an inventory glut."
"We buy at agricultural value and sell for recreational value and there is a significant difference," said Mr. Ellis, who spent 25 years with Credit Suisse First Boston and Morgan Stanley before launching the fund.
The fund also looks to take advantage of state and federal incentive programs for conserving and protecting land. And, as an extra benefit, investors are allowed to hunt and fish on the property while it is prepared for the market.
The key: Finding the right property at the right price, which is not easy, says Mr. Ellis, who is based in Dallas.
"These are finite assets in diminishing supply," he said. "There is never an inventory glut."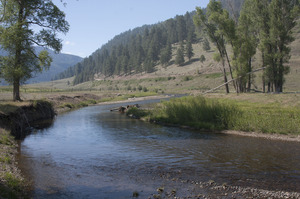 Mr. Ellis searches for property off market, before the land has been listed by one of the numerous brokers handling this type of property. (See
Hall & Hall
.) Once the properties are publically listed expenses soar, Mr. Ellis says.
Instead Mr. Ellis actively searches the back trails and mountain roads of the west, hoping for tips on available property, primarily from land trusts and community banks. "Our objectives are aligned with a lot of the land trusts," Mr. Ellis said.
Finding properties in the $2 million to $8 million price range is essential, Mr. Ellis said. "When you hit $10 million you've eliminated 98 percent of the buying pool."
The fund is very specific about the requirements for properties. Mr. Ellis is only interested in land within a 40-minute drive of basic amenities, including an airport. He doesn't want unreachable wilderness property, but the land must offer the type of dramatic landscapes necessary to entice elite clients.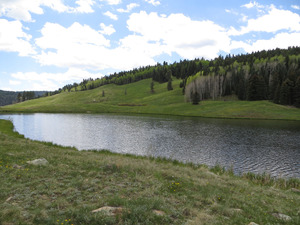 "We want the 'wow factor,'" Mr. Ellis said.
The property must also be ready for an upgrade. Maybe the land has access issues, a lack of utilities or other basic services, which can be added with a minimal investment. They are not looking to develop properties with homes or hotels; they won't build structures, but they will renovate existing structures. For example, on one ranch a 100-year-old sheepherder's cabin was converted into a cantina with a pool table and a big screen TV.
The fund avoids property that is encumbered by conservation standards or strict land-use restrictions. The goal is to maintain wilderness areas, but not at the cost of resale value.
Land-use restrictions are one variable making it difficult to accurately evaluate the value of these types of properties, one of the many landmines facing ranch investors. They rarely sell and there is a finite audience of potential buyers, Jim Taylor, a partner in Hall & Hall recently told the Wall Street Journal.
Mr. Ellis is already finding it more difficult to find properties that fit the fund's criteria. With the economy improving, owners are more reluctant to sell.
"We don't chase anything," Mr. Ellis said. "You have got to buy these places right."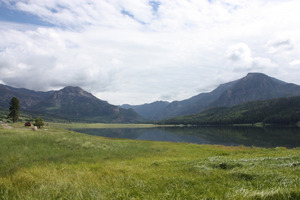 For now the fund is biding its time, although plans for a second $50 million fund are already in development. "We're not in a rush," Mr. Ellis said. We know what we want to buy."
The fund is about to test the resell market for the first time with a 518-acre ranch in New Mexico. (Mr. Ellis declined to discuss the price.) After buying the property, the fund installed a skeet range, enhanced and stocked a stream, and developed the elk and deer habitats, as well as a bird preserve.
Mr. Ellis acknowledges he is not sure what to expect in the sales market. Ranches are notoriously easier to buy than sell. But he is confident they will find buyers.
"This is the most inefficient property asset class," Mr. Ellis said. "Purchases are emotional."

Sign Up Free | The WPJ Weekly Newsletter
Relevant real estate news.
Actionable market intelligence.
Right to your inbox every week.
---
Real Estate Listings Showcase