---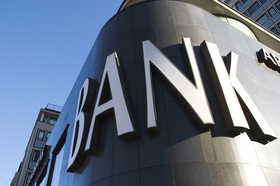 When Trepp, LLC released its first Capital Adequacy Stress Test Report of U.S. banks on Wednesday, October 10th, one of the key findings was that commercial real estate exposure was a significant factor in a bank's failure of the test. CRE losses comprised nearly 40% of loan losses for banks that failed the test. "Commercial and industrial lending represented a secondary source of distress, with 24% of forecasted losses for the banks that failed the test," according to the Trepp report.
Trepp used its own model to evaluate the effects of various kinds of stress on the balance sheets and income statements of more than 6,000 banks. "This initial round of tests resulted in one in eight banks receiving a 'failing grade,'" according to the Trepp report. The company's model is adapted from the framework used by the US Federal Reserve Bank's Comprehensive Capital Analysis Review (CCAR) Stress Testing of the 19 largest banking institutions in March 2012.
Trepp's Capital Adequacy Stress Test (T-CAST) combined individual bank data with severely adverse inputs to create hypothetical scenarios for earnings, capital and asset performance for a nine-quarter projection period.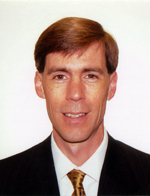 Matt Anderson
"A significant number of banks are at risk of falling short of capital adequacy requirements unless they take some type of correction action," says Trepp's lead bank analyst, Matt Anderson. "The report shows that the industry still has a way to go before a full recovery."
"Using second quarter 2012 data, 784 of the 6,151 (12.7%) banks tested failed the Trepp stress test because they did not meet the minimum requirements for capital adequacy. A passing grade required a bank to maintain ratios in excess of regulator-defined thresholds assuming severe stress on 12 macroeconomic variables, including real GDP growth, unemployment, various interest rates and home prices. For the banks that failed the test, Trepp estimates that an additional $25 to $27 billion of capital would be required, in aggregate, to achieve a passing grade."
Trepp's (T-CAST) report shows, among others, two key areas of concern: mid and small-sized banks and specific geographic areas that have been hit hard with failures over the past two years, according to Trepp's report. Of all the banks that failed the test, the highest percentages of failure were for banks with under $10 billion in assets.
"Trepp's stress test model was developed in response to the demand for increased government oversight of the banking industry following the 2008 crisis. These include the Dodd-Frank Act and Basel III reform measures established to create minimum capital requirements," according to the report. While the implementation of these reforms are still in progress, their guidelines were applied to test minimum thresholds.
The US Federal Reserve ran tests on 19 of the largest US banks using the SCAP (Supervisory Capital Assessment Program) and published the first results in April 2009, says Anderson. Trepp did tests on over 6,000 banks, he says. "In 2011, the Federal Reserve started testing all banks with over $50 billion in assets," says Anderson. And, according to a new mandate, these same banks will have to test themselves each year and report the results to the regulators the following January. Plus, starting in 2013, the Dodd Frank legislation will require banks with $10 to $50 billion in assets to test themselves and report the results in January of the following year, in this case 2014.
Sign Up Free | The WPJ Weekly Newsletter
Relevant real estate news.
Actionable market intelligence.
Right to your inbox every week.
---
Real Estate Listings Showcase