---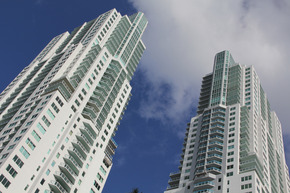 Miami is number one for international investors and buyers of residential real estate in the US. That was the main message from Teresa King Kinney, chief executive officer of the Miami Association of Realtors, who spoke to the 18th Miami International Real Estate Congress this week at the Biltmore Hotel this week. Much of her data came from the Profile of International Home Buyers in Florida 2012, a report from National Association of Realtors that covered the 12-month period ending June 30, 2012.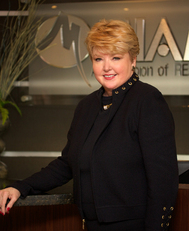 Of all the states, Florida accounted for the largest share-- 26%--of total US residential home sales to international clients, according to the NAR study. The state, and Miami-Dade County in particular, attract a lot of interest from foreign buyers for a number of reasons, says Kinney: Prices tend to be lower than for similar residential properties in their home countries, she said. Plus, "our prices are back to where they were ten years ago," for the most part, "so it is a great time to buy," says Kinney. Of course price is not the only attraction, she says. By choosing Florida, foreign investors are trying to achieve geographic diversity and safety for their investments, notes Kinney.
Among foreign buyers, Canada is number one in Florida, accounting for 31% of those buyers, according to the NAR study, while Brazil accounted for 9% and Venezuela, 7%.
While Canadians are the biggest international customers for Florida residential real estate, they tend to buy lower-priced properties than some other national groups. For example, while their median price range was $100,000 to $199,999, Brazilians' residential purchases had a median price range of $200,000 to $299,999, according to the NAR study. And the good news about Brazilian buying habits is that half of their residential purchases are in Miami, said Kinney.
"International home buyers always buy for above-median prices," said Kinney. And also important, according to the NAR study, 82% of foreign buyers paid cash with no mortgage financing.
Cash sales in Miami-Dade County reflect a strong international presence, according to the Miami Association of Realtors. In fact, 62.4% of total closed sales in September 2012 were all-cash sales. They accounted for 43% of single family and 76% of condominium closings. Nationally, all-cash sales accounted for 28% in September, according to the MAR.
Although international buyers are a boon to Miami-Dade residential real estate, said Kinney, the current supply of properties is running low. In August 2008, there were about 46,000 residential properties on the market in the county, but as of August 2012, there were between 11,000 and 12,000 properties available. "We need more listings," said Kinney. "We only have about a four-month inventory."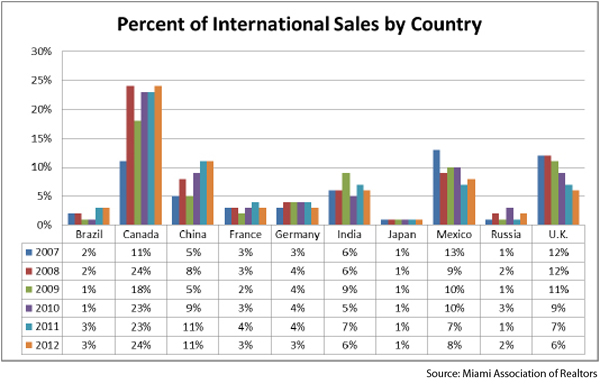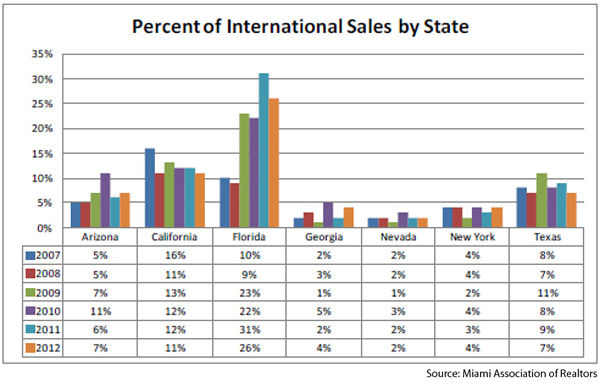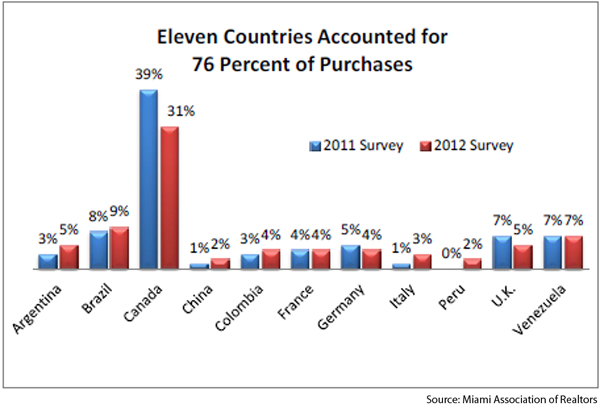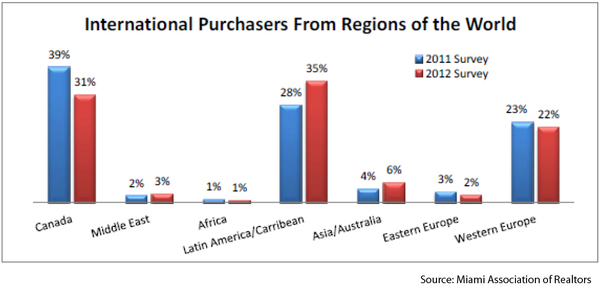 Sign Up Free | The WPJ Weekly Newsletter
Relevant real estate news.
Actionable market intelligence.
Right to your inbox every week.
---
Real Estate Listings Showcase