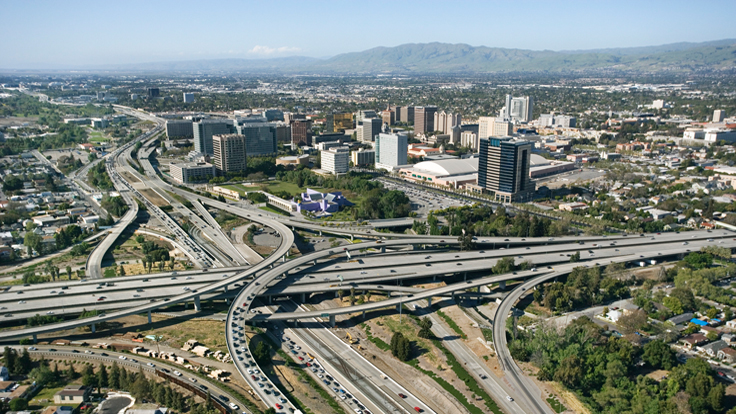 What is the Most Expensive Market in the US?
Tech-centric San Jose, Calif., is the most expensive metro area in the United States, with the median price for a single family home of $805,000, according to the latest data from the National Association of Realtors.
After San Jose, the top five most expensive areas was rounded out by San Francisco, $705,000; Honolulu, $679,800; Anaheim-Santa Ana, Calif., $670,700; and San Diego, where the median price was $485,000.
The five most affordable metro areas, according to NAR data, were Toledo, Ohio, with a median single-family price of $87,500; Rockford, Ill., at $88,900; Decatur, Ill., $91,000; Ocala Fla., $103,600; and Topeka, Kan., with a median price of $106,900.
During the third quarter, 33 percent of U.S. housing markets reported double-digit prices increases compared to the previous year, NAR reports.
The national median price for existing single-family homes was $207,300 during the third quarter, increasing 12.5 percent from last year, the strongest growth since the fourth quarter of 2005, when it increased 13.6 percent.
Of the metro market measures in the U.S., 88 percent reported home price increases during the third quarter, compared to 81 percent last year.
There were 2.21 million existing home available for sale at the end of the third quarter, higher than the 2.17 million last year. However, total home sales increased 13 percent during the third quarter, compared to last year. The average supply of homes is now five months, down from 5.9 months last year, NAR reports.
"Rising prices and higher interest rates have taken a bite out of housing affordability," Lawrence Yun, NAR chief economist said. "However, we have the ongoing situation of more buyers than sellers in the market, so lower sales will help to take the pressure off home price growth and allow them to rise slowly at a single-digit growth rate in 2014."