---
According to CBRE's new
Q1 2015 Abu Dhabi MarketView
report, despite the emergence of more challenging market conditions, Abu Dhabi prime office rents have seen a slight increase rising by around 3%.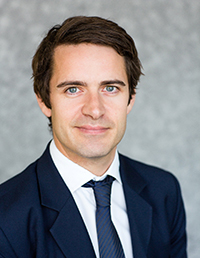 Mat Green
Mat Green, Head of Research & Consultancy UAE, CBRE Middle East, said, "Whilst we have seen a slight increase in office rentals, Abu Dhabi's commercial sector has stagnated with limited new demand emerging amidst a period of low oil pricing and uncertain economic conditions both regionally and globally."
According to the report, this is the first quarterly increase that has been recorded since Q1 2014. Average prime office rentals are recorded at AED1,900/m2 and typically range between AED 1,600 - 2,200/m2 for CAT A and AED 1,350 - 2,100/m2 for Shell & Core accommodation.
"Despite the limited availability of Grade A office accommodation, average prime rentals are expected to remain broadly stable in the coming quarters, as weak occupier demand limits short term growth potential. However, as premium office towers start to near full occupation we can expect to see rentals rise further," further commented Green.
According to the CBRE report, during the first quarter residential rentals increased by around 2%, marginally down on fourth quarter performance when rates increased by 3%. Over the past year, average rental growth has been relatively consistent, ranging between 2% and 3% for each of the past four quarters. This preceded an initial spike in rentals during the latter stage of Q4 2013 immediately after the removal of the rent cap.
"Whilst the timing is still to be confirmed, it is widely expected that a new rental matrix will be introduced in Abu Dhabi to replace the old rental cap system. Following a 12% increase in residential rentals during the past year, many residents in the capital are becoming increasingly concerned over the escalating cost of living, particularly as utility rates are also on the rise," added Green.
According to the report, overall residential leasing demand has remained strong during the quarter, with the highest demand recorded for 2-bedroom units. Rentals within this size bracket average AED141,000/unit/annum. For prime developments, the range is significantly higher at around AED150, 000-205,000/unit/annum.
3-Bedroom apartment units currently averaged around AED168,500/unit/annum, rising over 10% from the same period last year. For prime developments, 3-Bedroom units range between AED240,000-285,000/unit/annum. Similar to 2-Bedroom units, the highest 3-Bedroom rental rates are also found within the St. Regis Residence.
Aldar has announced the completion of sales for 281 land plots in Al Merief, a residential community dedicated for UAE nationals. The successful absorption of these land parcels underlines the current strong demand from both end users and developers.
"Aldar has also reported high interest for its recently completed Burj Mohammed bin Rashid Tower. As of Q1 2015, the high-end residential scheme which offers 474 units, is understood to be 90% occupied, despite only being completed and handed over towards the end of 2014. Rents for 2-Bedroom and 3-Bedroom apartments units currently average AED150,000/unit/annum and AED245,000/unit/annum respectively," commented Green.
Over the next four years, around 35,000 new residential units could be completed in the capital. The clear focus of this development remains within the emirate's investment zone areas, specifically Reem Island where the majority of new apartments are set to be delivered. Other key areas for residential construction include the main Abu Dhabi Island where around 20% of new units will be completed, noted the report.
Commenting on the outlook, Green stated, "Although not operating in insulation, Abu Dhabi's substantial fiscal surpluses will help the emirate to combat the negative effects of lower oil prices. This is strongly reflected in the 2015 public spending budget, which has maintained the recent high levels of investment into social infrastructure."
With limited new product offerings to reignite market interest, residential sales are expected to remain relatively stable in the short term, with investors happy to wait out during current economic uncertainties before making moves. There is also a desire to see conclusive decisions made on proposed real estate market regulations and legislations.
"Prime offices will continue to enjoy stronger demand with further growth prospects for both occupancies and rentals on the back of limited new good quality supply. However, with rising secondary office stock, the flight to quality trend will become increasingly evident, as rentals fall further for inferior accommodation," concluded Green.
Sign Up Free | The WPJ Weekly Newsletter
Relevant real estate news.
Actionable market intelligence.
Right to your inbox every week.
---
Real Estate Listings Showcase