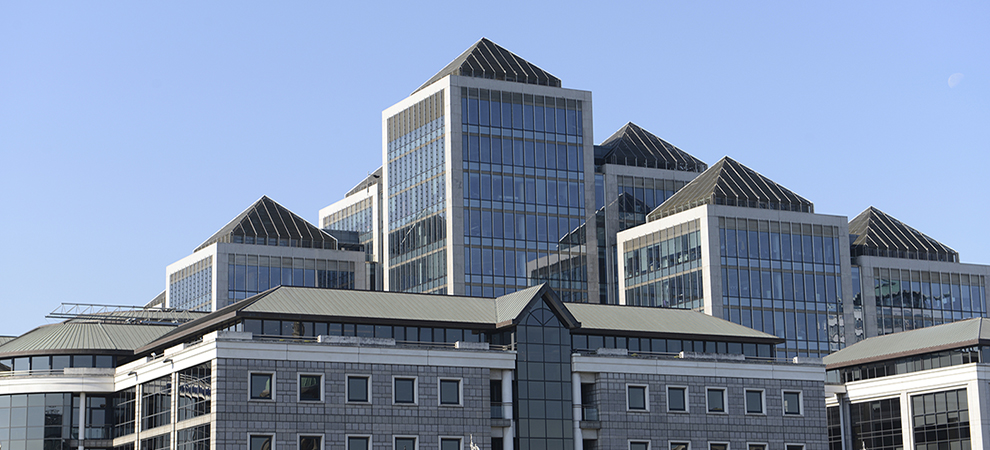 Office Leasing Activity Upticks in Ireland in 2017
According to global real estate advisory firm JLL, the amount of office space that has been occupied in Dublin in q1 of 2017 has totaled close to 550,000 sq. ft across a total of 40 deals. This is a steady level of take-up, and compared to the same period last year is up 11%.
Demand has been strongest from tech-based companies, accounting for 45% of space occupied, with companies such as Google, Informatica, Multifonas, Oracle and Citrix occupying space since January.
On the supply side, the vacancy rate remains steady at 8.9%, with tighter supply in the city centre of 4.8% of total space. Hannah Dwyer, Head of Research at JLL said, "In addition to the space that is currently vacant, there is an impressive pipeline of space coming on stream through redevelopment and refurbishment activity. There is currently 3.2 million sq. ft of available office space under construction in Dublin which will be delivered in the in the next 18 months. This equates to approximately 25,000 jobs. 76% of this is in the city centre including large schemes such as Boland's Quay, Capital Dock, SOBO District, 1 GQ, and The Exchange. With the amount of space leased in Dublin the last 2 years totaling between 2.5 million and 3.0 million sq. ft, this space only meets 1 years' demand. In addition to this however, there is an additional 3 years' supply in various stages of planning."
Hannah further commented, "After the Brexit vote back in June, there was an initial flurry of enquiries from London-based companies looking for office space. This was just in the form of desk-based enquiries on rents and availability. In the last few months however, enquiries have picked up momentum with companies now making site and building visits over to Dublin and undertaking due diligence. JLL is working with a number of clients who are seriously considering a move to Dublin as part of their strategy, so enquires are now translating into real post-Brexit activity. We are expecting to see some direct Brexit-related deals signing in the next 3 months. Dublin is not being considered in isolation, and is in fact being considered alongside other European cities. Our stiffest competition appears to be coming from Frankfurt, Paris, Amsterdam and Madrid. In terms of sectors, we are seeing greatest demand from UK-based financial companies and related services, and tech firms. Sizes are ranging from space for 150 people up to 1,000 people, with only a few at the larger end of this scale."