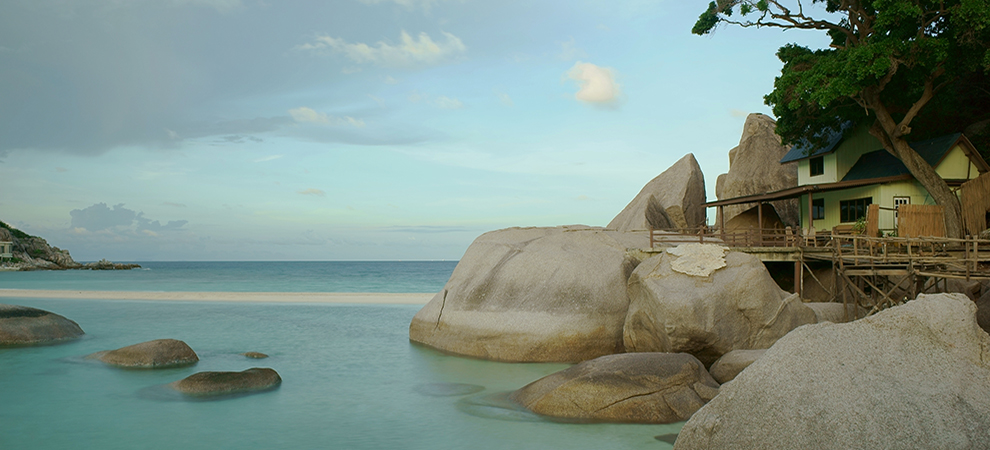 Top Five Golf Resorts in Thailand Revealed
Not only is it one of the top retirement havens for Australians, but with more than 250 courses scattered throughout Thailand, it has fast become a golfer's dream. Because of such, the editors at International Living Australia have just pinpointed the best golf courses in Thailand for 2018.
"One of the great joys of retirement is the freedom it brings to indulge your passions," says International Living's Executive Editor Eoin Bassett. "And, in the right places overseas, you can do just that for a fraction of the cost of back home.
"If golf is your passion and your dream retirement features perfectly manicured courses and refreshing sundowners at the nineteenth hole, then Thailand needs to be on your radar."
Last year more than 700,000 tourists visited Thailand just to play golf--a major boon for the country.
According to WorldsBestGolfDestinations.com, only Spain and the United States receive more international golf tourists. But for retirees who make Thailand their new home, golf is on the cards any day they choose.
It all began in the early 1920's when King Rama found himself interested in the sport and decided to build the Royal Hua Hin Golf course which is still played on today.
But it's far from the only course to choose from. All across "The Land of Smiles" golfers are teeing off on world-class courses.
Here are International Living's Top 5 picks of the best...
1. Lotus Valley Golf Resort
Lotus Valley Golf Resort is only one hour away from Bangkok's Suvarnabhumi International Airport making it a perfect pick for a quick game when time is short on your holiday.
The course is meticulously maintained and perfect for golfers of all skill levels. Every hole has a water feature making it a challenging yet rewarding course.
The Japanese baths in both the men's and women's locker rooms add a nice touch after an afternoon on the course.
2. Black Mountain Hua Hin
Black Mountain Hua Hin, on the southern coast of the Gulf of Thailand, is a championship course considered one of the most challenging in the country.
It has won copious accolades and was awarded the Best Course in Asia Pacific in 2016 as well as Thailand's Best Golf Course at the Asian Golf Awards.
Just a few kilometers away from the heart of Hua Hin, the course caters to players of all levels.
3. Chiang Mai Highlands Golf and Spa Resort
In the north of Thailand, Chiang Mai Highlands Golf and Spa Resort has been consistently lauded as one of the top 10 in the country.
It's just 40 minutes from Chiang Mai's airport and has mountain views from every hole.
The award-winning design team of Schmidt-Curley wanted to let the beauty of the area shine through, so they left the natural hilly properties to determine the shape of each hole.
4. Santiburi Country Club
A three-hour drive north from Chiang Mai is the city of Chiang Rai, home to the Santiburi Country Club and its superbly landscaped course that weaves its way around natural rolling hills and shimmering lakes.
It's a championship calibre course but playable for those of every skill level. It's four different tees offer a fair chance to golfers at every level.
5. Laguna Golf
If the idea of golfing on one of Thailand's best-known islands sounds exotic, then Laguna in Phuket is just the spot you're after.
This playable course, suitable for enthusiasts of all levels, is also eco-friendly with a profusion of water features that are often inundated with wildlife and water lilies.
Golfers can play the same day they land since the course is only 30 minutes away from the international airport and surrounded by some of Phuket's nicest resorts.